On a sunny fall Friday in 2012, hundreds of students flocked to the Dillon Gym for the Princeton Career Fair, an annual event that is attended by tech giants, Fortune 500 companies, and large nonprofit organizations.
I walked past orange-shirted career services workers, past booths set up by investment banks and consulting firms that came bearing slick banner displays and free golf balls, and into a phalanx of job-seeking students.
I was at Princeton to finish my investigation of young Wall Street recruits almost three years after I began it–on the campus of a top-flight university that sends a plurality of its graduates into the financial sector every year. I was curious about how the aftermath of the Great Recession had changed the way students at target schools saw the financial industry, and whether the same frantic desire to secure banking jobs still existed among them.
In Liar's Poker, Michael Lewis wrote that when Wall Street banks began recruiting at Princeton each year in the 1980s, the campus career center "resembled a ticket booth at a Michael Jackson concert, with lines of motley students staging all-night vigils to get ahead." But at this year's career fair, many of the most prestigious banks were no-shows.
There was no Goldman Sachs booth, no eager recruiters from Morgan Stanley or J.P. Morgan handing out key chains and Frisbees. The biggest names from Wall Street were Credit Suisse, Barclays Capital, the hedge fund Bridgewater Associates, and a number of mid-sized hedge funds and private equity firms. Trumping them all was the Anheuser-Busch booth near the back of the gym, where Princeton alumni in red track jackets were giving out free, Budweiser-branded sunglasses under a sign that read: "Increase your liquid assets!"
The financial firms in attendance were using largely the same vague pitches I'd heard years earlier. One bank advertised its "global transaction advisory for the new economy." Another offered students a chance to "bring your career into focus." Jane Street Capital, a medium-sized hedge fund, had a banner promising its recruits a "dynamic, challenging environment. Rapid advancement. Idea-driven meritocracy. Informal fun and open atmosphere." (Oh, and last on the list: "Generous compensation.") I walked around the gym for an hour, listening to recruiters attempting to reel in students with time-tested come-ons:
"I love my job, and I love what I do."
"Just because you don't have a finance background doesn't mean you won't like the job."
"It's a total rush. Wouldn't lie to you, dude. And even if it's not for you long-term, it's just two years."
(The financial firm recruiting plan nicknamed "two and out" had a brilliant tactical move. Selling Wall Street jobs to undergraduates as a temporary commitment rather than a lifelong career enabled banks to attract a whole different breed of recruit — smart, ambitious college seniors who weren't sure they wanted to be bankers but could be convinced to spend two years at a bank, gaining general business skills and adding a prestigious name to their résumés in preparation for their next moves. The strategy also created a generation of accidental financiers — people who had graduated from elite colleges with philosophy or history degrees, had no specific interest in or talent for high finance, yet found themselves still collecting paychecks from a big bank three decades later.)
But now most students didn't seem to be jumping at the bait. Several of the ones I spoke to told me they weren't interested in finance at all. A Princeton senior named Maxwell told me that he had once considered working at a bank, but had instead decided to pursue his dream of working in the sports industry.
"Look, I could work myself to the bone and make a lot of money in finance," he said, "but I've known people who did that, and it's not rewarding. In finance, you're just playing around with numbers. I feel like, for me, it wouldn't really be accomplishing anything besides making money. I would get bored."
Other Princeton students I talked to said that while they were interested in finance, they didn't want to work at just any big bank.
"I'm personally looking for a place that can promote economic development and growth in whatever industry it's working in," a junior named Shawn said. "I mean, everyone wants to make money. But when I'm working in the place, I want to know that I'm doing some good."
I talked to dozens of Princeton students that day and found, to my surprise, that hardly any of them were gung-ho about becoming financiers. Many were applying for programs like Teach for America or AmeriCorps, and a significant number planned to go work for tech companies. I met aspiring accountants, management consultants, and graphic designers. And although I did meet a cadre of students who were planning to do two-year stints at a bank after graduation, they sounded apologetic about it. Many of them swore that they would leave Wall Street after their two years were up to do something "good" or "useful" or, barring that, "more fun."
As I made my way back to the Princeton Junction train station that day, I found myself trying to envision what Wall Street will look like 10 years from now, when students like these have had a chance to settle into their careers and the finance industry has fully absorbed the shocks of the 2008 crisis. And I came up with three predictions.
Find out what Kevin Roose predicts for the future of Wall Street and how the financial industry will adapt post-recession! Pick up the July/August 2014 issue of The Saturday Evening Post on newsstands, or…
Purchase the digital edition for your iPad, Nook, or Android tablet: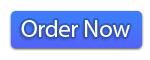 To purchase a subscription to the print edition of The Saturday Evening Post:
Become a Saturday Evening Post member and enjoy unlimited access. Subscribe now