"I'd love to hear some of your favorite songs."

Those were Rick Rubin's first words to Johnny Cash when they sat down in the producer's spacious home high above Sunset Strip in Los Angeles on May 17, 1993, to begin exploring the process of making an album together.
The only child of an upper-middle-class family from Long Island, New York, Rick Rubin grew up on hard rock and punk, but his entry into the record business was via hip-hop, a genre he became obsessed with while a pre-med student at New York University in the late 1970s. He especially loved the way DJs in clubs came up with dynamic sounds by "scratching" — rapidly twisting and turning vinyl recordings on spinning turntables. When he noticed that rap recordings lacked that club energy because producers used real musicians instead of turntable DJs, Rubin began making records in his NYU dorm room employing "scratching" and other bits of turntable wizardry. The difference was immense.
After gaining attention around New York City when the first record he produced was a huge club hit, he teamed with a bright young entrepreneur named Russell Simmons to start Def Jam Recordings, which they would build into the Motown of hip-hop. At Def Jam, Rubin produced such hit acts as the socially conscious Public Enemy and rap 'n' punk rockers the Beastie Boys. In the early 1990s, wanting to expand his musical terrain, he moved to Los Angeles, where he won even more success and acclaim working with rock and heavy-metal acts, including the Red Hot Chili Peppers, Slayer, and Tom Petty and the Heartbreakers.
The path to Cash grew out of a desire to set new challenges for himself. Instead of working just with youngish rockers, he wanted to connect with someone who was "great and important, but who wasn't doing their best work. I wanted to see if I could help them do great work again."
Cash was skeptical when he was told that a rap producer wanted to make a record with him, but he figured, what the heck. He invited Rubin to come to his show at the Rhythm Café, about an hour's drive south of LA. When the burly young man with the long, unruly beard and gentle, Zen-like manner walked into the dressing room, Cash didn't know what to make of him. Cash later described his first impression of Rubin as "the ultimate hippie, bald on top, but with hair down over his shoulders, a beard that looked as if it had never been trimmed and clothes that would have done a wino proud."
To read the entire article, pick up the November/December 2014 issue of The Saturday Evening Post on newsstands or …
Purchase the digital edition for your iPad, Nook, or Android tablet: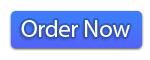 To purchase a subscription to the print edition of The Saturday Evening Post: