It's officially cold outside. And when it's cold, there's nothing better than a soul-warming bowl of soup. This soup season, we invited Danielle Walker, author of The New York Times best-selling cookbook Against All Grain, to share fresh ideas guaranteed to help you through the winter months.
"I grew up in Colorado, so whenever the cooler months come around, I crave rich meals and soups," Walker says. "My mom used to make chili, stews, and soups in the crockpot — familiar and welcome guests at our table."
One of the chef's most popular recipes is a budget-friendly, fuss-free take on leftovers.
"People love my Leftover Roast Chicken and Vegetable Soup," says the popular food blogger (againstallgrain.com). "I think the recipe resonates because it is so easy. Say you had a roasted chicken last night. With this recipe, you reinvent chicken leftovers by adding roasted vegetables and creating a hearty, delicious soup that brings people around the table."
Another crowd pleaser calls for butternut squash: "Low in calories and rich in vitamins and nutrients, butternut squash is the quintessential comfort food," says the author. "I love its silky texture, rich flavor, and vibrant orange hue. Roasted Butternut Squash Soup with Sausage packs such a warm flavor that it beckons you to cozy up by the fireplace. While this recipe calls for mild Italian sausage, you can substitute a low-fat chicken or turkey sausage — both work."
For Danielle Walker's recipes, pick up the January/February 2016 issue of The Saturday Evening Post on newsstands or …
Purchase the digital edition for your iPad, Nook, or Android tablet: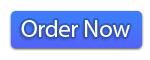 To purchase a subscription to the print edition of The Saturday Evening Post: