This article was originally published on March 28, 1964.
Not long ago, as she parked her bronze Rolls-Royce at Columbia studios in Hollywood, Donna Reed spied the talkative TV personality and producer David Susskind standing nearby. He was gazing covetously at the car. The stage was thereby set for the unlikely meeting of the pretty star of ABC-TV's Donna Reed Show and the man who, on his Open End, had attacked her series as "pure drivel." There ensued, according to Donna, the following dialogue:
Susskind: Is this your car? If so, I must say I'm impressed. And who, my dear, are you?
Miss Reed: I happen to be your favorite TV actress.
Susskind: And who might that be?
Miss Reed: (icily) For your information, Mr. Susskind, I am Donna Reed.
Susskind: (peering through windshield) Donna Reed? Oh. Uh, er, don't you find this car rather — uh, large?
Miss Reed: (voice raised as Susskind retreats) If you ever get a good series of your own, maybe you'll be able to afford one just like it!
Since that encounter Miss Reed has heard no further public criticism from Susskind. She scores the incident as a point for her side. "I think Susskind is a conceited blabbermouth," she says.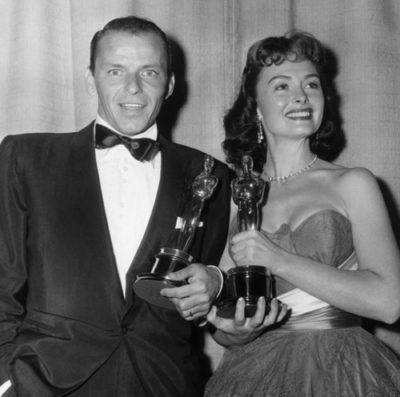 The tart tongue may seem at odds with the popular Donna Reed ­image, but the incident typifies the unshrinking nature of a star who occupies a select niche as one of the few female performers who still head their own series. When cornered, Donna Reed's patience flies out the window. Six years ago, when the ratings showed that the opposition had outpointed her premiere show, the network curtly ordered her to change the format of the series, which casts Donna as the wife of a small-town pediatrician. Donna, on the phone to New York, fired back, "We're not going to change our format. Maybe you'd better change your network." The series not only won a quick toehold, but has proved so successful that Donna recently signed up for two additional seasons with the network.
Speaking with typical bluntness, Donna recently unloosed a pet notion of hers: "We have proved on our show that the public really does want to see a healthy woman, not a girl, not a neurotic, not a sexpot. We proved you don't have to have an astonishing bosom or be involved in some Liz-­Dickie-­Eddie scandal. The public doesn't give a damn about such things. Another thing — on my show I wear one kind of bra, and it's not too small, and it's not stuffed with cotton, and I'm not pushed up, pushed out, squeezed in, out or sideways. I simply wear a bra that fits. Forty movies I was in, and all I remember is, 'What kind of a bra will you be wearing, honey?' That was always the area of big decision — from the neck to the navel. Even with all the girl-next-door parts I played, there would usually be someone on the set whose job it was to look me up and down and say, 'Is that dress tight enough, baby?'
"I get so fed up with immature 'sex' and stories about kooky, amoral, sick women. … I'm sick of this kind of misfit role, and I think the public is too."
If pressed, Donna will sound off on other related avenues of show business in equally pungent fashion.
On Hollywood: "Everything they say about it is true. It's a walled-in city bounded on all sides by arrogance. What's more, the people in Hollywood who make motion pictures simply do not know about people or, often as not, about making motion pictures either."
On actresses: "It's a lousy profession for a woman. Being an actress turns you into a looking-glass girl, always absorbed in how you look. Always self, self, self. Too many actresses have loused up their lives because all they were capable of was taking."
On actors: "The vanity of the average actor exceeds that of any actress."
Donna is one of the few TV stars with an Academy Award. This triumph climaxed a fierce campaign to win the part of Alma, the prostitute who befriends Montgomery Clift in From Here to Eternity, a sharp turn from her usual roles.
Her performance in Eternity won her an Oscar in 1954. It also earned her, Donna says, the resentment of studio moguls who were unhappy about the role, which disrupted the sweet-thing image they had so meticulously fostered. "But the whole point about Alma was that she was a prostitute who didn't look like one," Donna says. "Try telling that to the studios. All the Oscar brought me was more bland Goody Two Shoes parts." Over the years, Donna also has engaged in squabbles with a number of movie directors. Her opinion of that lofty profession is disdainful. "Most movie directors," she says, "are a bunch of hackneyed craftsmen. They're scared to death of actors and even more scared of actresses. And they hate women, which is why they make the female characters in their pictures as unpleasant as possible."
This article is featured in the September/October 2017 issue of The Saturday Evening Post. Subscribe to the magazine for more art, inspiring stories, fiction, humor, and features from our archives.