"I use my slow cooker more and more often these days," says celebrity chef Emeril Lagasse, "especially on game days when we entertain big crowds at the house. The fact that you can 'set it and forget it' comes in handy when lots of other things are going on."
Considering the number of dual-earner families juggling demanding careers and overstuffed schedules, it comes as no surprise that 83 percent of American households own a slow cooker, according to the NPD Group, a market research firm.
"Slow cookers help families come home to a hot, home-cooked meal after a busy day at school and the office," says Lagasse. "And people are beginning to think differently about slow cookers now that we are discovering just how many different foods can be successfully cooked in them like enchiladas, lasagna, ribs, and even some desserts."
For crowd-pleasing recipe ideas from his latest book Emeril's Cooking with Power, including Rustic Tomato Soup and Layered Chicken Enchiladas, pick up the Jan/Feb 2014 issue of The Saturday Evening Post on newsstands, or
Purchase the digital edition for your iPad, Nook, or Android tablet: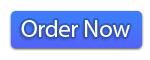 Subscribe to the print edition of The Saturday Evening Post:

If I had to choose one dish to represent my childhood, 
it would be this. I call this version 'new-style' because the kale is cut into thin strips and is cooked only until crisp-tender, which differs from the more traditional version. 
Ines, my Portuguese friend back home, would be proud. Serve this with crusty bread alongside.

New-Style Caldo Verde
(Makes 4 to 6 servings)
Ingredients
2 tablespoons olive oil
1 ½ cups finely chopped yellow 
onions
1 tablespoon minced garlic
2 pounds Idaho potatoes, peeled 
and cut into ½-inch cubes
7 cups chicken stock or canned, 
low-sodium chicken broth
Salt (if desired) and freshly ground 
black pepper, to taste
½ teaspoon crushed red pepper
8 ounces kale, large stems and 
ribs removed
8 ounces firm (smoked) chorizo 
or other hot smoked sausage, 
diced or crumbled
½ cup chopped fresh cilantro
¼ cup chopped fresh parsley
2 tablespoons chopped 
fresh mint
Directions
Heat olive oil over medium-high heat in large soup pot, and add onions and garlic.
Cook until onions are wilted, 4 minutes.
Add potatoes and chicken stock, cover, and bring to boil.
Season with salt and pepper, and add crushed red pepper.
Reduce heat and simmer, uncovered, until potatoes are tender, 20 minutes.
While potatoes are cooking, thinly slice kale. Set aside.
When soup is thick and potatoes have begun to break down, add sausage and cook for 5 minutes.
Stir in kale and simmer until leaves have softened but are still slightly crunchy and flavors have melded, 15 minutes.
Stir in cilantro, parsley, and mint, and season to taste with salt and pepper. Serve hot.
Nutrition Facts
---
Calories: 325
Total fat: 19.6g
Carbohydrate: 23g
Fiber: 37g
Protein: 15.3g
Sodium: 929mg
Recipe by Emeril Lagasse, photography by Steven Freeman from EMERIL 20-40-60: Fresh Food Fast, HarperStudio, New York, 2009, courtesy Martha Stewart Living Omnimedia Inc.
Before the TV shows, celebrity guest appearances, cookbooks, restaurants, and "Bam," there was a time when the celebrity chef we know today, Emeril Lagasse, was but a teenage drummer, baking bread in a Portuguese bakery in his hometown of Fall River, Massachusetts. Declining a full scholarship to the New England Conservatory of Music, he took the first step to following his heart, marching to the beat of his own drum on a culinary journey that would lead him to stardom.
Upon earning a degree and honorary doctorate from the highly respected Johnson & Wales University, Lagasse traveled to France to refine his skills and master the techniques of classic French cuisine. Shortly after returning to the United States, he opened his first restaurant in the Big Easy, aptly called Emeril's. Two years later, he launched his second restaurant; three years later, his third; three more years, his fourth …
Today, Emeril has essentially become a brand name gracing the labels of spices, cookbooks, TV shows, restaurants, cookware, and a host of assorted kitchen products. With the release of his 13th cookbook in May, the opening of Emeril's Chop House in Bethlehem, Pennsylvania (featuring a new green menu), and his new series on Planet Green, the Emeril empire thrives. But if you think he's merely capitalizing on the green trend, think again. During a recent interview with the cooking king himself, the Post discovered just how down-to-earth this celebrity chef really is—and always has been.
SEP: Tell us about your newest show.
EL: Basically, Emeril Green takes place in a 60,000-square-foot Whole Foods Market in Fairfax, Virginia. We respond to folks who e-mail or write in about having an allergy, celiac disease, or diabetes. It could also be a food challenge like they have never cooked fish before, or they want to know more about organic products, grass-fed beef, or farm cooperatives.
SEP: Have you always been focused on green living?
EL: I've been farming organically for over 30 years. My family had a big farm outside of Fall River, so as a young boy, I was always connected to the soil. About 28 years ago, I started a farm cooperative in Mississippi, raising livestock, vegetables, and herbs for Emeril's restaurant. I've been working for years with farmers and farmers' markets and have been doing things organically since before people knew what the movement was. I've been green — I should say greener — for a long time.
SEP: How has the new show influenced your cooking?
EL: My style of cooking has been getting much cleaner. I'm using more grapeseed oil, a lot more canola oil; I've been very sensitive to sodium, and I'm reading the label more often.
SEP: Do you prefer gas or charcoal?
EL: I started using old-fashioned charcoal, then I went to gas. With gas, you get spoiled because you just go out, turn it on and "poof," there you go. Lately, I'm using pressed charcoal that's good for the environment. The heat is fantastic.
Emeril's Five Tips & Tricks
1. If It Smells Like Fish, Choose Lamb
Fish should never smell like fish. It should smell like the sea, salt, or brine. To guarantee the freshest picks for seafood, meats, and vegetables, establish friendly relationships with your local fishmonger, butcher, and farmers.
2. Marinades Made Healthy
Using a low-sodium broth can reduce the sodium content by half. Also consider more herbs, and for a perfect marinade, use citrus — including the peel.
3. Master the Heat
It's not necessary to crank the heat full blast. Have one side that is medium-heat and another side that is a little hotter. This allows you to switch back and forth to prevent food from charring.
4. Know When It's Done
Even professionals have a hard time gauging when meat has reached the proper temperature. Always have a meat thermometer to check the internal temperature. This ensures your food is not only safe, but that it's cooked properly.
5. Factor in the Weather
If it's cold and windy outside, your grill may not get as hot as it normally does, and your food may take a little longer to cook. Trust your common sense (and your thermometer).
Recipes from Emeril
Grilled Swordfish Kebabs with Mixed Herb Pesto
Emeril's Sardines Portugese-Style
Grilled Vegetable and Goat Cheese Sandwich
Grilled Peaches with Mascarpone and Honey
Caribbean Pork Tenderloins
Spiced Buffalo Burgers
Emeril's Mint Julep
Recipes courtesy of Emeril Lagasse from Emeril at the Grill: A Cookbook for all Seasons, New York, 2009, courtesy Martha Stewart Living Omnimedia, Inc.