The staff of The Saturday Evening Post wants to wish you and yours a very Happy Holiday. And to put you all in the mood, we decided to share some of our favorite gifts that we've ever gotten. Feel free to tell us all about your own!
Amanda Bixler, Art Director
I had been enamored with futons ever since I sat in one in a department store as a preteen. In my mind, it was the most comfortable piece of furniture that ever existed. In 1997, my film-obsessed older sister was getting a camcorder for Christmas. My mom always made it point to spend the same amount of money on both of us. So for my big present, she surprised me with an enormous futon with a solid wood frame that she had secretly sanded and stained in our garage. I'm not sure couch-bed hybrids are what most 16-year-old girls have on their Christmas lists, but I loved my futon. That relic from the '90s in still in my home, and I still think it is comfortable.
Jennifer Bortel, Web Editor
When I was 12, I was really into horses and took riding lessons once a week. My family wasn't in a position to buy me a horse, so I was always a bit of an outsider. One thing that all the riders had was their own horse grooming kit – a caddy filled with a hoof pick, curry comb, and various brushes. For Christmas that year, my parents bought me my own horse grooming kit. They were not into the horse scene at all, so it would have taken some effort to find out what went into a kit and where to buy it. It really helped me feel like I was a "real" horsewoman and part of the stable.
Wendy Braun, Health Editor
I have fond memories of sitting in my bedroom on my brand new cotton candy-pink shag rug in the early '60s, listening to music on an also-new avocado clock radio of my very own. I was about nine, and feeling very grown up.
Troy Brownfield, Staff Writer
A video walk-through of the Star Wars Death Star Space Station Playset by Tom's Toy Chest.
As a kid, my favorite was probably the Star Wars Death Star Space Station Playset. As an adult, it's a tie between two gifts from my wife, Becky. In the '90s, before we were married, she tracked down an out-of-print original copy of Blue Velvet on VHS for this avowed David Lynch fan. In 2004, she surprised me with an Xbox that she'd been hiding under a piece of furniture in our living room for months, proving simultaneously that she's an awesome wife and that I didn't vacuum under the love seat.
Jennifer Burnham, Senior Editor of Jack and Jill and Humpty Dumpty Magazines
Last year, my boyfriend "surprised" me with a bunch of random stuff that he had found at Target the day before Christmas. Popcorn. A makeup organizer. A cute purse. And some other fun finds from the dollar section. Was I mad? Nope. I was five months pregnant and exhausted. I was too tired to be mad. Plus, it was kind of cute. I figured it was his way of getting a head start on being a dad — my dad likes to shop on Christmas Eve, too.
Tim Durham, Multimedia
When I was 13, I asked for either an iguana or a black pug. Not realizing the long life of small dogs, my mom would joke for years to come that she should have gotten the iguana.
Nick Gilmore, Staff Writer
The Hydro Strike! commercial.
When I was six years old I received the game Hydro Strike! from Santa. The Crossfire knockoff was essentially pinball-for-two in which the loser gets doused with a built-in water gun. I was ecstatic to finally experience the thrill I'd seen on Nickelodeon commercials for months: "The game where you've got to be fast with those flippers, because if that ball zooms into your goal, you're wet boy!" I did not get wet, however. The physics of the game were flawed, and when the ball hit a sensor in either goal, the spray nozzle would only leak drops of water onto the table below. Within a few weeks, one of my friends pumped the water sac too many times and it busted. I guess you could say it was my first time grappling with severe disappointment, but for a few hours on Christmas morning I felt that I was on top of the world.
Andy Hollandbeck, Managing Editor
I know I'm supposed to say that the best gift I ever got for Christmas was my second son, born December 28, 2002. Yeah, he's a great kid who's given me years of joy, but he seems more like a Festivus miracle than a Christmas one. Plus, we've been paying for him ever since, which strains the very definition of the word gift.
No, the best Christmas gift I ever received — one I got to enjoy year after year when I was young — was our annual Christmas Eve gathering at my grandparents' house, topped off by Grandma Phyllis's cooking. To this day (and I'm halfway through my fifth decade), the smell of boiled potatoes takes me back to the best Christmases of my life.
Zach Manges, Editorial Assistant
My favorite Christmas present was a Fisher-Price Mighty Mouth Whale, a mechanical beast with moving jaws for eating pirates, received when I was three. It's my earliest memory of desperately hoping for something specific under the tree, but also significant because the thing was sold out and discontinued. Due to my total faith in Santa's elves just making me a fresh one, my mom called the manufacturer and tracked it down in a warehouse, keeping my belief intact.
Pat Perry, Executive Editor
One Christmas Eve, my daughter and I unwrapped an otherwise ordinary box, finding inside an overnight trip to Christmas at the Biltmore Estate. Both of us had weathered recent losses, and she would soon be out on her own. Landing in Asheville, we were quickly scuttled onto a tour bus bound for the Biltmore House. We were also battling an unyielding winter snowstorm that accelerated with each mile — as did our laughter. The manse served up a sensory feast —miles of garland, the gentle glow of candlelight, the scents of Fraser firs and allspice, and the sparkle of thousands of ornaments. I don't remember what we talked about. Don't think it mattered. What mattered was the gift of an adventure for a dad and his daughter and the laughter in between.
Steve Slon, Associate Publisher and Editorial Director
In about six grade I wanted to be in a band. I was a mediocre guitar player, but I was good enough to be a bass player. My parents bought me a bright red Harmony electric bass and it was the greatest thing ever. The band was called "The Sound" and we played some great gigs, shattering the eardrums of our fellow junior high students with "Mustang Sally" and the like at a gymnasium and destroying a few apartments with noise. We actually got paid once for a gig. That was the end of my musical career though, as the band tossed me out around ninth grade when they got somebody who could actually play guitar.
Chris Wakefield, Marketing Manager
When I was about seven years old, I finally received the gift of all gifts; a Super Nintendo (SNES). This was a dream come true. As I tore through the wrapping paper like a wild man, I instantly recognized the jet black and ruby red box. Inside this box was the answer to all my problems. Now, my only problems were things like, which game am I going to play first (Super Mario obviously)? Do I have the proper connectors to hook the SNES into my TV? Which friends should I invite over to play with me? All of these questions and fantasies quickly faded away as I bolted upstairs, hooked the SNES up to my TV, inserted the Super Mario cartridge, and powered up the system for the first time. For, you see, I suddenly heard the voice of my big sister in my left ear. Seeing the ear-to-ear grin that was on my face, she sat on the floor next to me, yanked the precious controller from my hands and said, "Mom says you have to share this with me…"
An appreciation for comfort and coziness is at the heart of hygge (pronounced hoo-gah), a Danish concept that has caught on around the world. Creating hygge in your life is as simple as discovering how to enjoy a reading nook on a rainy day or snuggling with loved ones by a crackling fire. Share some hygge this holiday season with these cozy and creative gift ideas. No tech required.
1. The Hygge Bible
Meik Wiking's The Little Book of Hygge sparked global interest in Scandinavia's cozy way of life when it was released in 2016. The founder of the Happiness Research Institute in Copenhagen has written this guide that explains why hygge is to Danes "what freedom is to Americans."
2. DIY Firestarter
Nothing could be more hygge than a homemade gift. These holiday wax firestarters from Rooted in Thyme use pine cones, cinnamon sticks, and bay leaves to give a striking and scent-filled kindling alternative.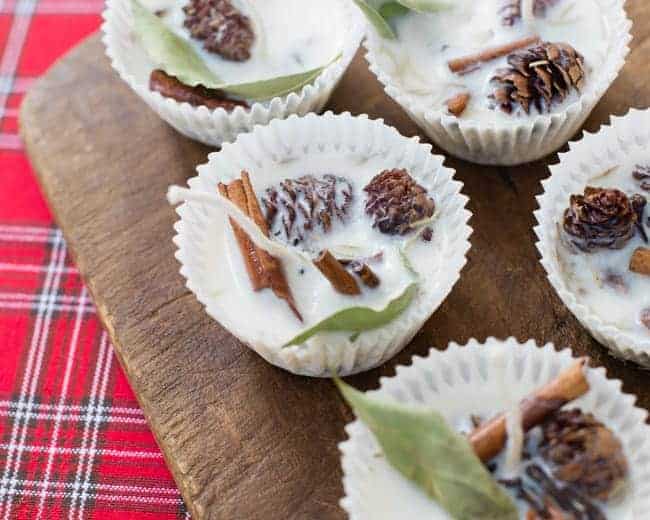 3. Mexican Hot Chocolate
Mexican hot chocolate is the perfect start for a snowy night holed up indoors. Rancho Gordo Stoneground Chocolate contains wild cinnamon, piloncillo, and 70 percent chocolate. The artisanal product from Napa comes with a personal recommendation from our staff.
4. Cozy Candles
An intoxicating scent transports any living room to hygge heaven. The musky, spicy, and woody smells of Seventh Avenue Apothecary Cashmere and Frankincense, Lockwood Basil Ginger Soy, and Bath & Body Works Mahogany Teakwood create the perfect atmosphere for coziness. Just remember, moderation is key; hoarding is definitely not hygge.
5. Neo-Victorian Literature
Curling up with a great novel is a simple pleasure, and some modern books have depicted the drama of Dickensian times in a new light. Fingersmith by Sarah Waters, Alias Grace by Margaret Atwood, and The Meaning of Night by Michael Cox would satisfy any bookworm on your gift list.
6. Socks
Socks with wacky prints and snarky sayings are trendy presents of late, but there is something to be said for well-made footwear. Smartwool Cenozoic Crew Socks and Bombas Women's Knee-Highs are highly-rated socks for comfort that lasts through the colder months.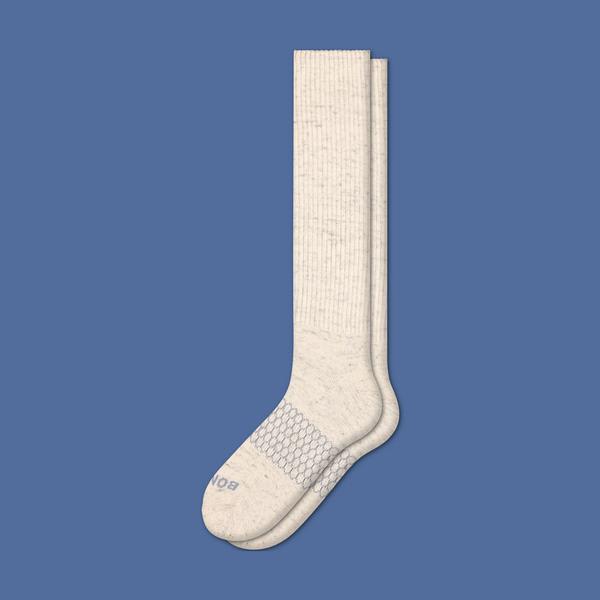 7. Houseplants
Unlike the difficult responsibility that goes along with gifting a pet (a big no-no), plants are perfectly acceptable as presents, especially if they're easy. A low-maintenance Christmas cactus or peace lily will work for any level of plant expertise. To make a unique planter, find some translucent haworthias and rare aloes online and arrange them yourself.
8. Teas
Who doesn't relish a hot cup of tea on a snowy morning? Barry's Irish Breakfast Tea and Bigelow Cozy Chamomile are popular favorites for the caffeinated or decaffeinated in your life.
9. Kettle
The tea drinker on your gift list will surely appreciate the style and utility of a Hiware Glass Teapot for hygge entertaining or solo use. A stainless steel infuser is a must-have for loose leaf fanatics.
10. Flannel Luxury
It's okay to splurge on a robe for a special gift (or for yourself). Vermont Country Store's flannel robes for men and women are a highly-rated indulgence for evenings (and mornings and afternoons) at home.
11. Memory Foam for Your Feet
And how could one lounge in a robe without the proper footwear? Ultra Ideas Fleece Memory Foam Slippers complete an outfit perfect for lush relaxation.
12. Comfort from the Ground Up
Interior design is integral to hygge philosophy. The Serena & Lily Jute Border Rug is a bright, muted touch for a cozy room, while the sheepskin stylings of RugMyBaby add furry drama to your special space.
13. Essential Oils
The properties and uses of various essential oils have long been disputed, but it's hard to argue against the subtle, calming aroma of a quiet diffuser dispensing a well-extracted eucalyptus oil.
14. Dark Chocolate
Park City, Utah's award-winning Ritual Chocolate has created their Bourbon Barrel-Aged 75% Cacao Chocolate by aging cocoa nibs in bourbon barrels for several months.
15. Double-Textured Blanket
The Bedsure Knitted Throw can be strewn across a couch at one moment and cuddled the next, with its knitted texture on one side and Sherpa lining on the other.
16. Bubbles
Someone you know has yet to discover the stress-relieving qualities of a bubble bath, and you have the power to change that. Neiman Marcus Prosecco Bubble Bath is an apt introduction. For a homemade gift, try your hand at making DIY natural bath bombs.
17. Body Pillow
The Company Store Medium Firmness Pillow is a top-rated body pillow for more than sleeping. Contrary to popular belief, a body pillow isn't only for spine support; it can be used to achieve comfort and relaxation in myriad ways throughout the home.
18. Special Sweaters
The novelty of an ugly sweater wears off faster than a Christmas cookie sugar high. A comfy one, however, is treasured forever. L.L. Bean Women's Waffle-Stitch Cardigan and WoolOvers Men's Lambswool Moss Stitch Sweater fit the bill for long-cherished closet favorites.
19. Baking Swag
The best way to bring hominess to a space might just be the sensory stimulation of baking. The smells and anticipation of treats makes a home like little else can. While the baker in your life might need some specific cookware, the Japanese simplicity of the Hand-Eye Supply BasShu Normal Apron is a foolproof gift that ties together any kitchen.
20. Weighted Blanket
If you know someone who seeks the calming, anti-anxiety effects that this new trend can elicit, check out the Quility Weighted Blanket, a top pick from leading researchers.
21. Box Subscription
When all else fails, give the simple joy that keeps on giving. Subscribe a lucky recipient to Hygge Box, and they can receive many of the small pleasures on this list throughout the year.