Ted Key was born Theodore Keyser in 1912. By the middle of the 20th century, his Hazel cartoons were arguably the most popular single feature in The Saturday Evening Post, better known even than Norman Rockwell's famous illustrations.
In 1961, Hazel was transformed into a TV show that ran for five seasons with Shirley Booth in the lead role.
Not just a cartoonist, Ted Key wrote the stories for three Disney movies and the script for one, The Cat from Outer Space; he wrote four children's books, one of which was made into the movie Digby, the Biggest Dog in the World; and he created a long-running series of inspirational posters for corporate clients.
Along the way, Key invented a raft of lovable characters, from Diz and Liz–featured in a long-running cartoon in Jack and Jill magazine, a sister publication to the Post–to Johnny Daydream and his pet Beware the Dog. If you haven't heard of the latter, it's because by the time they aired on television in 1959 as part of Rocky and His Friends they had become Mr. Peabody (the time-traveling dog scientist) and Sherman (his adopted boy). The pair soon gained their own cult following and hit the big screen earlier this spring in DreamWorks Animation's Mr. Peabody & Sherman.
Ted Key passed away in 2008, but his wit and his characters occupy a permanent place in our collective memory. Late last winter, The Saturday Evening Post met with Peter Key, the youngest of Ted's three sons, to ask about life with his famous dad.
The Saturday Evening Post: As your dad once wrote, he wasn't really proud of Hazel as she first appeared, but she morphed into something wonderful. Can you recall her evolution?
Peter Key: Well, this happened before I was born. But he always said the idea came to him in a dream. At first, Hazel was skinny and not too bright, the kind of maid that got everything wrong. The cartoons worked; they sold right away. But he didn't like her being stupid. Gradually she got smarter and more full-figured. And in the process, Hazel became a much more interesting and endearing creature.
SEP: What does this say about your dad?
PK: He truly was a very nice guy. He seemed to get along with everyone. He would chat up bank tellers, people at the post office, the mailman.
SEP: No dark side at all?
PK: I remember him getting angry at stupid stuff we kids would do. But, no, he really didn't have a dark side.
SEP: Where did the name Hazel come from?
PK: My dad maintained that the name Hazel came "out of the blue." But, funny story, he later found out that Bob Fuoss, then the managing editor of the Post, was given the silent treatment by his sister for three years when the cartoon first started running. Her name was Hazel, and she thought Fuoss had selected the name to ridicule her.
SEP: Your father worked for the Post for many years. Did he ever meet Norman Rockwell?
PK: For a few years, he submitted ideas to the Post for Rockwell covers.
SEP: Were his ideas used?
PK: Well, yes, but Rockwell didn't like having cover ideas dictated to him. So, it was a bit of a dance. My father would sell cover concepts to Ken Stuart, the art editor at the time. Then Stuart would call Rockwell and ask him what he was working on. Rockwell would tend to say he had several projects going, but if he wasn't specific, Stuart would run my dad's ideas by him, and typically Rockwell would reject them all. Then a few weeks later Stuart would call Rockwell and again ask what he was working on. Rockwell would say, "Oh I have this great idea!" and it would be one of my dad's concepts. In fairness, Rockwell always made these ideas his own.
To read the rest of Peter Key's interview, see original Hazel cartoons, and find out how Peter's following in his father's footsteps, pick up the May/June 2014 issue of The Saturday Evening Post on newsstands, or…
Purchase the digital edition for your iPad, Nook, or Android tablet: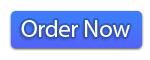 To purchase a subscription to the print edition of The Saturday Evening Post:

Devra Lee Fishman's dear friend and college roommate, Leslie, died from breast cancer one month shy of her 46th birthday after a four-year battle with the disease. Being with Leslie and her family at the end of her life inspired Devra to help care for others who are terminally ill. Each week, she documents her experiences volunteering at her local hospice in her blog, Hospice Girl Friday.


The first time I brought Hazel, my brother's Guide Dog Foundation puppy, into the hospice with me we visited several patients at the nurse's request. One patient in particular responded so positively that I brought Hazel in again a few weeks later. This time I was looking forward to introducing Hazel to Lizzie Goode-Hart, a 30-year-old patient with pulmonary fibrosis–someone with whom I was becoming friendly and who I thought might enjoy Hazel's company.
Most patients only stay in the in-patient unit for a few days before they go home or pass away, but Lizzie was becoming one of our rare long-term patients. I had several conversations with Lizzie and always left my shifts feeling uplifted and impressed by her positive attitude and ability to live her waning life so fully. Normally I try to maintain a compassionate distance when interacting with hospice patients in order to avoid getting close to someone I would only know for a short while. With Lizzie, I was drawn into her positive energy right away and knew that I could learn a great deal from her about living and dying gracefully. Early on I made the decision that I would rather risk the grief that would come from losing her than deny myself the gift of getting to know her.
The fourth week of Lizzie's stay I knocked on her door and walked in with Hazel. "I brought someone to meet you," I said. "This is Hazel. My brother is raising her to be a service dog."
Lizzie was sitting up in bed with her computer and two cellphones on her lap, just as she was when I left her the previous week, but her room looked completely different. The bed was covered in a turquoise and coral comforter and Lizzie was leaning back on large matching throw pillows. A geometric print rug covered the floor and on the shelf above the bed were several framed photographs, a dried flower arrangement, and a 12-inch tall wooden statue of smiling Buddha. A floral scarf covered the shade of the single floor lamp which now bathed the room with a cozy, warm glow. I felt like I was in her bedroom at home.
Hazel walked over to the bedside so Lizzie could give her a big hug. "What kind of service dog will Hazel be?" Lizzie asked, looking at Hazel. I quickly ran through my mental checklist: Lizzie's voice was strong; her eyes were bright and clear; her breathing quiet. All green lights for me to stay and visit with her.
"Probably a seeing-eye dog, but she might be a companion to a veteran. Depends on how her training goes."
"My cousin is raising a service dog," Lizzie said, "a German Shepherd. When I first got sick and wasn't breathing well on my own, my cousin brought the dog over to stay with me. Do you know, that dog slept on my bed and whenever my breathing slowed to a dangerous pace, the dog woke me up so I would start breathing again?" Lizzie was petting Hazel as she talked. "It's so great that your brother is raising Hazel. I'm sure she's going to help someone who needs a companion like her, just as my cousin's dog helped me."
We continued to talk for several minutes about a wide range of topics–Lizzie asked question after question–before she glanced at her watch and said, "I'm so excited. My hairdresser is coming in a few minutes to color and style my hair. I don't know how long I'll be around, but as long as I am I want to look good, you know?"
I nodded, but I was thinking, 'Why bother?' Then I decided to continue the conversation that Lizzie started since she talked so openly about the fact that she was dying.
"I have often wondered, when would I stop caring about how I look? If I were terminally ill, would I keep getting my hair cut every three months? Would I say 'yes' to dessert more often? When would I stop flossing my teeth?"
Lizzie laughed at first and then said, "I decided I am not going to let this disease kill my soul. It is killing my body, but no ma'am, not my soul. So I am going to do everything I can to still be me while I go through this."
"Well, you go girl! You're an inspiration to me and to all people living with a lousy disease," I said.
This exchange was unlike others I have had with hospice patients in the past. I encourage most people, including the patient Hazel helped previously, to talk about themselves so they can remember who they were before they became hospice patients. Lizzie had a unique way of making a conversation much bigger than herself, as though she wanted to broaden her world as much as she could.
Lizzie was about to say something when we heard a tap on the door. A woman about Lizzie's age walked in carrying a small tool box and a blow-dryer.
"You must be the hair stylist we've been waiting for," I said, tugging on Hazel's leash and leaning over to give Lizzie a hug goodbye. "See you next week," I said.
As I drove home I wondered if Lizzie seemed different to other patients I've met because I decided to approach our relationship more openly, or if it was because she actually is unlike any of the others. Either way, I am still glad that I have let my guard down to make this personal connection, which I hope is enriching Lizzie's life as much as it is mine.
Previous post: Getting too close to a terminal patient Next Post: Planning for 'After'
Bonus:
For more on end of life care from a physician's perspective, see
How Doctors Die
from our March/April 2013 issue.

Devra Lee Fishman's dear friend and college roommate, Leslie, died from breast cancer one month shy of her 46th birthday after a four-year battle with the disease. Being with Leslie and her family at the end of her life inspired Devra to help care for others who are terminally ill. Each week, she documents her experiences volunteering at her local hospice in her blog, Hospice Girl Friday.


My brother and sister-in-law are raising Hazel, a six-month old black Lab, for the Guide Dog Foundation. Part of her early training involves socializing her in as many public settings as possible, so I asked if I could take Hazel to the hospice with me. My brother was confident Hazel would easily transition from carefree puppy to serious 'working' dog when she had on her yellow training vest, but I wondered how she would respond to the smells, sounds, and sights of the hospice and how the people there would respond to her.
As soon as Hazel and I walked into the hospice I introduced her to the staff. They greeted Hazel with wide smiles and high, breathy voices like they were talking to an adorable toddler.
"How are the patients today?" I asked.
"The woman in room two is a pickle," the doctor replied, rubbing Hazel's neck.
"A pickle?"
The doctor looked up. "You know, sometimes sweet and sometimes sour?"
"And today?"
"Sour," the doctor replied. "She has been cranky with all of us. We were just talking about what else we might try."
One of the nurses said, "She's eating her breakfast now, but when she's done do you think she could meet Hazel? Apparently she had three dogs when she was younger so Hazel might cheer her up."
I did not plan to take Hazel to visit patients yet, but since the nurse asked I said, "Sure, just let me know when."
I sat down at the desk and looked at the census. The 'pickle' was Dr. Ellen Kaye. 89 years old. Cardiovascular Disease.
Twenty minutes later the nurse approached me. "Dr. Kaye is ready and very excited," she said.
I took hold of Hazel's leash and told her we were going to meet Dr. Kaye. Hazel walked next to me with her head high and determined, like she knew this was important. I knocked on the door of room two and walked in. Dr. Kaye was sitting straight up in a chair next to the window with her hands flat on her lap and her eyes open wide, full of expectation. Her full-length bathrobe matched Hazel's glossy black coat. Hazel started to tug me forward so I reminded her she was working. Hazel sat down next to Dr. Kaye and looked up at her as if to say 'It's okay, you can pet me now.'
Dr. Kaye leaned forward and stroked Hazel's head.
"Your nurse said you had Weimaraners," I said to get us started.
"Yes, three," she said. "My dogs were the first to come over from Germany after WWII ended. They followed me everywhere. They do that, you know, Weimaraners."
Dr. Kaye kept petting Hazel and looked up at me as she talked about her career, her many homes, and her travels. She told me her husband died of cancer almost 50 years ago and that she has lived alone ever since. She wished she could have a dog, but she knew she would not be able to take proper care of one. The whole time we talked Dr. Kaye's eyes were bright and focused, her face animated. Occasionally she would pause to catch her breath, but other than that I could not detect any signs that her heart was failing. Nor did I see any of the sour pickle the doctor had described.
I have seen family members bring in patients' dogs to visit, and I have always been aware of the many ways dogs can help calm and comfort people who are going through some sort of trauma. This was the first time I witnessed it first hand. I wondered how the nurse knew this might happen.
"I am sorry to interrupt," I heard the doctor said from the doorway, "but I need to do a quick exam." I glanced at the clock. Dr. Kaye and I had been talking for over forty-five minutes.
"Okay," I said. Then I turned to Dr. Kaye. "Hazel and I will be here until noon. Ring your call bell if you'd like us to come back for another visit."
"Thank you, dear," she said. Then she smiled and leaned down to kiss the top of Hazel's head.
The doctor found me as soon as she left Dr. Kaye's room. "Devra, what you and Hazel did for Mrs. Kaye worked better than everything else we've tried. I had no idea how she would react, but her physical and mental demeanor brightened, which made it easier for us to take care of her. Thank you so much." Then she looked down at Hazel and said, "Thank you, too, Hazel."
Hazel locked eyes with the doctor, sat up a little straighter and wagged her tail, already looking like the professional service dog she is destined to become.
Every week I marvel at the way the hospice staff take care of their patients. I see them worry when traditional methods and medications are not effective, so I was happy to be a part of this week's success story, especially since I originally thought going to the hospice would simply be good training for Hazel. The nurses seemed to think that Hazel could help some of the more difficult patients, and their instincts turned out to be right. Once again I drove home grateful for the privilege to watch them do anything and everything they could to make our hospice patients comfortable.
Previous post: Putting The Patient First Next post: The Things I Never Knew
Bonus:
For more on end of life care from a physician's perspective, see
How Doctors Die
from our March/April 2013 issue.