Complete your St. Patrick's Day feast with two recipes from Rachel Allen: Sticky Cumin and Apricot Roast Carrots and Parsnips and Irish Apple Cake.
Irish food has a rich history and tradition. Of course, our love for the potato is well known and very real, but with recipes such as colcannon, Irish stew, and our wonderful soda bread, there are so many distinctively Irish dishes that make our food ideal for home-cooked meals — wherever in the world you might live.
I grew up in Dublin and my mum was a very good cook. She would often have casseroles gently bubbling in the oven, filling the kitchen with their alluring aromas to make my sister and me ever more impatiently hungry. At 18, my interest in cooking became a passion. I traveled down to East Cork to study at the famous Ballymaloe Cookery School, at which I still teach to this day. On my first day at the school, I learned many of the principles we still teach students today: that the best food comes from the best ingredients. It opened my eyes to how much more important proper produce is than complicated or long-winded recipes.
Despite being around food all day, I never tire of cooking. Like everyone else, I find it useful to have a repertoire of homemade dishes that I know my children love eating, including Irish stew. The definitive recipe for Irish stew simply doesn't exist because each household has its own family recipe. It is said, however, that people in the south of Ireland always add carrots, but people north of County Tipperary do not. When made well, it's not hard to see why this is one of Ireland's favorite dishes.

To read the entire article and get Rachel Allen's delicious recipes for Irish stew and soda bread, pick up the March/April 2016 issue of The Saturday Evening Post on newsstands or …
Purchase the digital edition for your iPad, Nook, or Android tablet: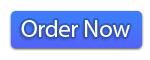 To purchase a subscription to the print edition of The Saturday Evening Post: