Ardent readers might know that the Post has a long-standing tradition of publishing noteworthy fiction, but you might be surprised to hear that many of Tinsel Town's Oscar-winning films originated as fiction in the pages of The Saturday Evening Post. Check out our list of nine Post-inspired award winners — and two films that, while popular, failed to claim a statue.
Award Winners
You'll be surprised at which cast member earned the biggest bucks on this set.
Read more >>
Two of this film's principal stars almost weren't cast due to fears they wouldn't get along—which turned out to be true!
Read more >>
One of the most popular Westerns ever made—and it could have happened without John Wayne!
Read more >>
A famous actress broke her hand while slapping away her co-star's advances during the production of this film.
Read more >>
Though it predates the age of email, this movie is credited with the first use of a popular emoticon.
Read more >>
You'll never guess what famous movie this director was working on at the same time he made Sand Pebbles.
Read more >>
Sometimes filming on location is a treat … and sometimes, it's a cramped, sweltering ordeal.
Read more >>
This movie might have been more successful if it hadn't been for a poorly timed satire with a strikingly similar plot.
Read more >>
Two famous actresses turned down the role of Mattie Ross in the 1969 adaptation.
Read more >>
Popular Films
You'd never know this story was supposed to be about the dog, thanks to this wildly popular debonair male lead.
Read more >>
Perhaps one of the most copied plot lines of all time, you'd be surprised at which popular TV shows have retold the tale.
Read more >>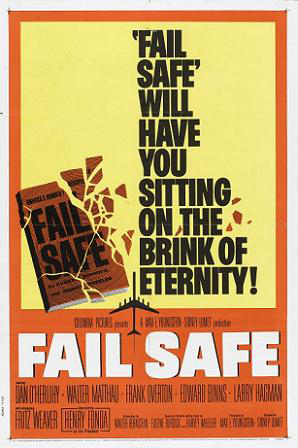 The first film adaptation of Eugene Burdick and Harvey Wheeler's "Fail-Safe," which was serialized in the Post in October 1962, was released in 1964 and starred Walter Matthau, Frits Weaver, and Henry Fonda as the American president. While it failed to gain much critical acclaim, the 2000 made-for-TV remake lured several award nominations, including a Golden Globe for Best Mini-Series or Motion Picture Made for TV, three Emmy nods, and two Emmy wins.
Set during the Cold War, the remake stared Walter Cronkite, Noah Wyle, Brian Dennehy, George Clooney, and Richard Dreyfuss as the president scrambling to avert World War III when the United States accidentally drops a nuclear bomb on Moscow. Filmed in black and white, the mini series was actually broadcast live to television audiences, a feat since the set took up two sound stages on the Warner Brothers lot. Harvey Keitel was often running between the two stages just to make his cue.
Despite its positive critical reception, the mini series didn't do so well with audiences, who had seen Columbia Pictures' Cold War satire, Dr. Strangelove, earlier the same year. With its strikingly similar plot, audiences assumed Fail Safe was equally ridiculous and stayed away.