Some deaths are such cultural touchstones that they become imprinted on our own memories too, like a personal tragedy. That, at least, is the case with Vincent van Gogh. Our collective image of the artist's last morning, slashing away at a canvas in that Provençal wheat field, the angry crows wheeling above like a beaky Greek chorus, the brooding sky watching as he puts the gun to his stomach, makes for an almost operatic vision. Few endings are as poetic or fitting; we remember Van Gogh's masterworks but it's his apotheosis as the artist-turned-ultimate outsider, and sacrificial lamb, that shapes his legend.
The irony of course is that the man famous for his lyrical death adamantly refuses to die. In fact he keeps popping up again and again, and the resurrections seem to be escalating. In the last several years Van Gogh has resurfaced almost monthly in the news. First there was the 2011 biography, Van Gogh: The Life by Steven Naifeh and Gregory White Smith, that claimed his death wasn't suicide but murder, committed by a bullying, gun-happy teenager.
Then there was the report that his famously blue The Bedroom was never meant to be blue at all; the original palette, researchers discovered, was a violet that changed color because the artist was using cheap, unstable pigment. And then there was the news, in 2013, that the painting Sunset at Montmajour, once rejected as an obviously kitsch, phony forgery, had been reclaimed. Curators at the Van Gogh Museum, giving it a closer look, called it an authentic canvas by the master, suggesting that maybe more Van Goghs are waiting to come tumbling out of some attic, adding to a legacy that keeps growing, changing shape, and just won't sit still.
All of these new takes on Van Gogh and his art, though, may be eclipsed by a bigger revelation, a reinvention of sorts. The artist, it turns out, was a Dutchman. This of course seems like an obvious epiphany. But most of what we think we know about Van Gogh relates to his French years in Provence, and in the popular imagination the artist–despite that classically guttural Dutch name–has become so Gallic, he has morphed into a flâneur wearing a beret, chomping on a baguette. When people talk about following in Van Gogh's footsteps they typically mean the paint-splattered circuits around Arles, Saint-Rémy-de-Provence, and Auvers-sur-Oise, a route that the French, absconding with the Dutchman, have wisely turned into a tourist attraction.
But the Dutch are reasserting their own claim. They see Van Gogh not as some Frenchified savant, but as an emphatically homegrown master painter firmly grounded in their spongy, lowland soil. It's a chauvinistic reclamation that I embrace like any true Dutch-ophile. Blame it on a personal kind of patriotism. My family moved to Holland when I was 4 years old, and the dreamscape of humpbacked bridges and tilting gabled houses looked like the antidote to the anodyne American suburb we left behind.
And although we came back to that suburb a few years later, my Dutch ardor has only grown over the years on frequent return visits to Holland. So it's heartening to see my own swelling Dutch pride echoed by the country itself. Tired of being cast as a pit stop on every stoners' year abroad, the Netherlands is focusing on its richer, truer cultural history.
The zealous renovation of Amsterdam's trifecta of art museums that frame the city's Museumplein underscores that rediscovery. The contemporary Stedelijk Museum, the Van Gogh Museum, and the Rijksmuseum all reopened, after the city invested millions of dollars in their refurbishment. It is the Rijkmuseum that is winning the most attention for its sleekly reformatted powerhouse galleries that make the case for rediscovering the Dutch masters, those peerless Vermeers and Rembrandts lining the Gallery of Honor.
It's an easy case to make. Those 17th-century works, the very definitions of masterpieces, remind us that while their European counterparts were still painting fussy royal portraits and martyred saints, Dutch artists, commissioned by more pragmatic burghers, were capturing the beauty of our sensual, earthly world. As the first true modernists, they saw the physical radiance of our everyday, purely human landscape: the parrot tulip and string of pearls; a canal lit by golden lowland sun; and the quietude of a cobbled courtyard.
But it is the Van Gogh Museum that may, in the end, make just as radical a point, arguing for the pioneering force of Dutch art, by refocusing our distracted gaze on a more fully realized Van Gogh. He isn't just the maestro of Arles in this gallery, but the man who came of age and discovered his artistic, outlier's voice as a Dutchman.
Planning your own trip to Holland? Click here to find out where to stay and where to eat in Van Gogh's homeland.
To follow Raphael Kadushin on his quest to rediscover Vincent Van Gogh, pick up the July/August 2014 issue of The Saturday Evening Post on newsstands, or…
Purchase the digital edition for your iPad, Nook, or Android tablet: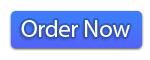 To purchase a subscription to the print edition of The Saturday Evening Post:
Become a Saturday Evening Post member and enjoy unlimited access. Subscribe now