The 1940s was a decade shaped by war, but the Christmas spirit and the act of giving was still important to Americans, even in times of hardship.
For access to our complete magazine archive, including all of the advertisements from 1821 to present day, subscribe to become a member.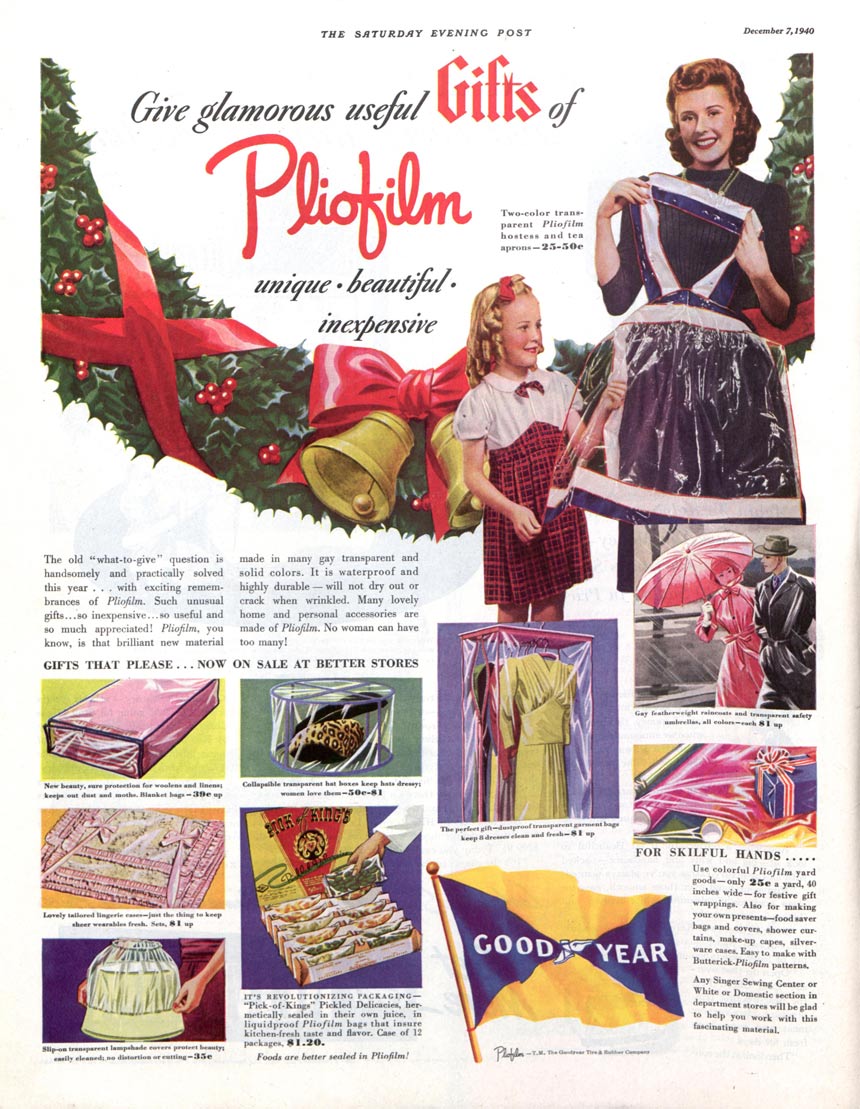 Pliofilm was a clear rubber-based plastic developed by Goodyear in 1938. As seen in this ad, it was marketed as a protective covering for food, clothing, and humans. A few years later, Pliofilm would play an important role in World War II, protecting weapons from water and sand on D-Day.
The Royal Portable company exhorted parents to "Give your child a career for Christmas" (well, male children, anyway). Seventy-five years later, we type on a different device, but it's still very true that there "are but a few of those who thank their lucky stars that they know how to type."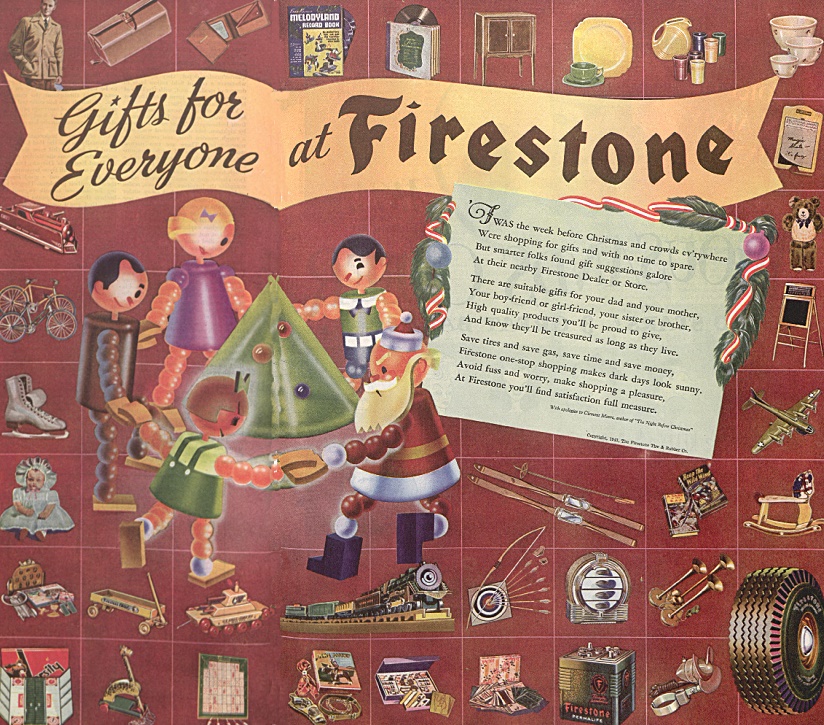 Sure, you could buy car batteries and tires from Firestone, but they also offered rocking horses, dolls, and ice skates through their catalog. In 1943, they were also busy making artillery shells and rubberized military products through their wartime production contracts.
During the war, many American manufacturers shifted their production from bicycles and refrigerators to tanks and bullets. Crosley, a radio and appliance manufacturer, was one of them. But they wanted to assure Post readers that when the war was over, they could be counted on for ranges and washers once more.
Even Santa could be affected by the war, and counted himself lucky to sip on a glass of ginger ale. Sugar rationing affected drink manufacturers as well as families, making sweet treats harder to come by.
Old Spice is still sold in gift sets today, but in 1948 Shulton made versions for both men and women.
During World War II, other candy manufacturers donated their sugar rations to keep Life Savers in production so that they could be shipped to the Armed Forces overseas. Life Savers created their Sweet Storybook in the 1940s, and it's been a favorite stocking stuffer ever since.
Don't buy your wife a refrigerator for Christmas, no matter how nice it is.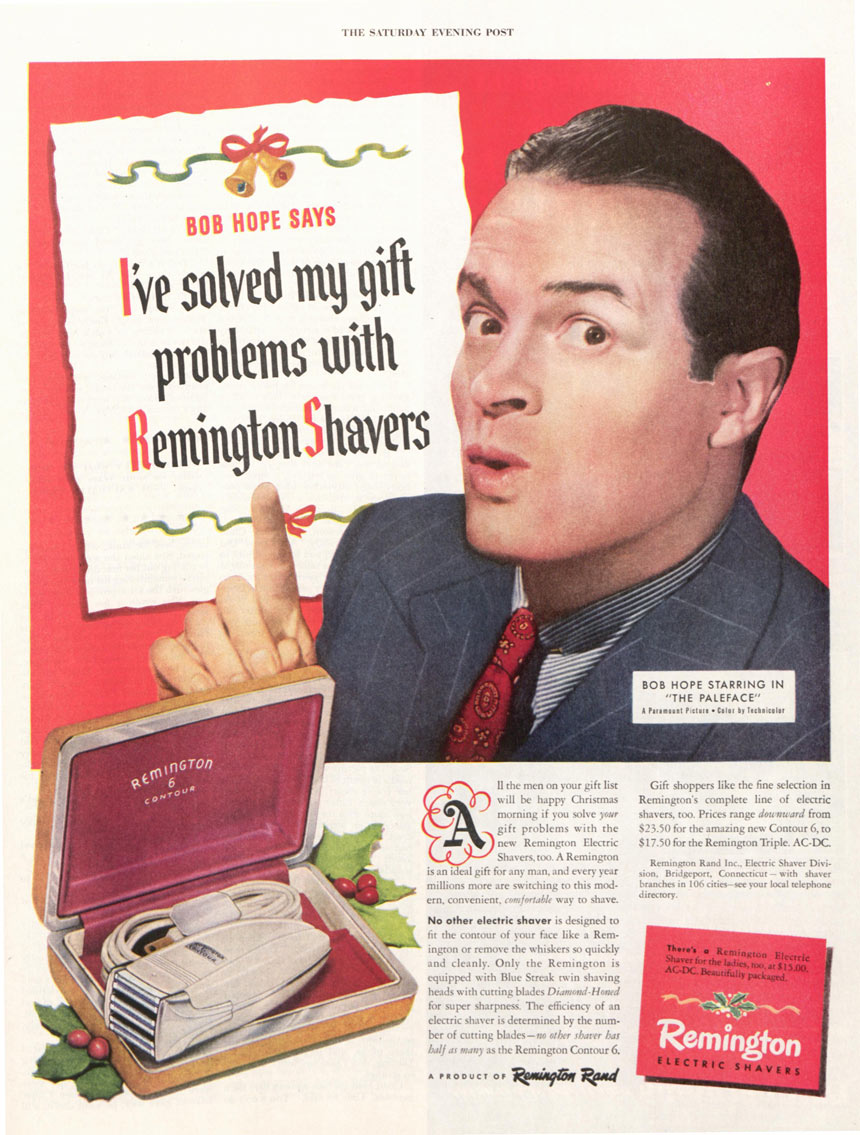 If magazine and television ads are any indication, electric shavers have been a perennial popular gift for men. The brand that Bob Hope sold ranged from $17-$26. Today, they're about ten times more than that much.
Become a Saturday Evening Post member and enjoy unlimited access. Subscribe now