Sticky Cumin and Apricot Roast Carrots and Parsnips
(Makes 6 servings)
1 pound, 2 ounces (500 g) small carrots, tops trimmed
1 pound, 2 ounces (500 g) small parsnips, peeled and halved (if larger than the carrots)
3 tablespoons extra virgin olive oil
1 teaspoon cumin seeds
Salt and freshly ground black pepper
2 tablespoons apricot jam
2 teaspoons freshly squeezed lemon juice
1 tablespoon chopped fresh coriander
Preheat the oven to 400°F. Combine carrots and parsnips in large roasting tin and drizzle with olive oil. Scatter over cumin seeds, season with salt and pepper and toss everything together to coat evenly. Roast in oven for 40–45 minutes, tossing occasionally in oil during cooking, until tender and golden.
In the meantime, heat apricot jam and lemon juice for a few minutes in small saucepan, stirring until you have smooth, runny sauce. Pour this over carrots and parsnips for the last 10 minutes of cooking, tossing vegetables in sauce to coat evenly. Sprinkle with coriander just before serving.
Nutritional Information Per Serving
Calories: 177
Total Fat: 7 g
Saturated Fat: 1 g
Sodium: 166 mg
Carbohydrate: 27 g
Fiber: 6 g
Protein: 2 g
Diabetic Exchanges: 4 vegetable; 1 1/2 fat
If you think this is good, you should try Rachel Allen's Irish Apple Cake.
Recipe from Rachel's Irish Family Food, by Rachel Allen, published by HarperCollins (2013); Photography © 2013 by Lis Parsons.
For more of Rachel Allen's recipes, pick up the March/April 2016 issue of The Saturday Evening Post on newsstands or …
Purchase the digital edition for your iPad, Nook, or Android tablet: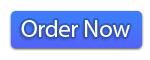 To purchase a subscription to the print edition of The Saturday Evening Post: