As 2016 draws to a close, we wanted to share our most popular articles published this year.

Read the Post's response to the presidential election of 1876, which was ultimately decided in a secret, closed session among members of both parties just days before the inauguration.
Jeanne Wolf interviews Garrison Keillor on stepping down from A Prairie Home Companion and what comes next.
Donald Trump's victory in the 2016 presidential election bears similarities to Harry S. Truman's election in 1948, not only in the unexpected outcome but also in the analysis of how and why it happened.
This delicious cake makes a wonderful alternative to more traditional holiday desserts, but it's a treat any time of year.
Newspapers may be in trouble, but the comic strip is alive and well — and flourishing online.
In 1956, Post editor Pete Martin wrote a surprisingly candid report on the Hollywood icon. He reveals things about the phenomenal blonde that even Marilyn herself didn't know.
Think this year's presidential campaign has been crass, coarse, and contentious? Campaigns in America have often been rough, with name-calling taking precedence over, and frequently obscuring, the issues of the day.
Parents who've lost children to opioid addiction are taking action, channeling their grief into getting the word out.
Birds are pretty, sure, but increasing scientific evidence reveals that life would be pretty tough without them.
The Cubs waited 108 years between World Series wins. Was it because of a disinterested owner, an angry goat, or bad World Series karma? The article, "The Decline and Fall of the Cubs," from the September 11, 1943 issue, raises similar questions.
Great Reads
Every December, when the "best books" lists come out, I discover that I haven't read any of the books that are picked. I'm always a year or two (or ten) behind when it comes to the big, hot books, if I read them at all. One of these days I'm going to read Jonathan Franzen's 2001 novel The Corrections, I swear!
This year you'll see a lot of books repeated on many of the lists, like the Saturday Evening Post list from the editors at Amazon, which includes Zadie Smith's Swing Time, Michael Chabon's Moonglow, and T.C. Boyle's The Terranauts.
The New York Times' top 10 list includes Colson Whitehead's The Underground Railroad, Stefan Hertman's War and Turpentine, and Ian McGuire's The North Water. Bloomberg's picks include The Course of Love by Alain de Botton, Chuck Klosterman's But What If We're Wrong? (hey, I read that one!), and Robert Gottlieb's Avid Reader. NPR has an interesting list, with such books as Everybody's Fool by Richard Russo, Commonweath by Ann Patchett, Where Am I Now? by Mara Wilson, and Ruth Franklin's Shirley Jackson: A Rather Haunted Life. Over at USA Today they have a list of the best food and beverage books of the year, while The Washington Post picked the best mysteries and thrillers.
The one book I keep seeing mentioned as one of the best of the year is Hillbilly Elegy: A Memoir of a Family and Culture in Crisis by J.D. Vance. I'm going to pick that one up. And in addition to picking it up, I'll even buy it.
There's a Whipped Cream Shortage
In the grand scheme of things, a canned whipped cream shortage might not seem like the most important of scarcities, but the reason behind it is rather interesting.
There's actually a shortage of nitrous oxide, used to make products such as Reddi-Wip, because of an explosion at Airgas' Nitrous Oxide Corporation plant in Florida back in August. Whatever nitrous oxide remains has to be reserved for use at hospitals and other medical facilities. Some supermarket chains, such as Market Basket in New England, are telling customers that there may be a shortage of canned whipped cream for your pumpkin pie and other desserts this holiday season.
Maybe this is a good time for everyone to remember that before whipped topping shot out of a can, everyone bought Dream Whip. Yup, they still make it.
RIP Alan Thicke, Bernard Fox, Joseph Mascolo, Joan Carroll, and Cindy Stowell
Alan Thicke will be remembered for his role as the dad in the '80s sitcom Growing Pains, of course, but he had an interesting career before and after that. He hosted his own talk show in his native Canada and tried to repeat that success in late night in 1983 with ABC's Thicke of the Night, but with Johnny Carson as the competition, it didn't last. He also co-wrote several songs, including the themes to Diff'rent Strokes, The Facts of Life, and other shows. In the '60s and '70s, he wrote for such series as The Paul Lynde Show, The Bobby Darin Show, The Richard Pryor Show, and Fernwood 2 Night. He recently made appearances on This Is Us and Fuller House.
Thicke passed away of a heart attack while playing hockey with his son Carter, who costarred with his dad on the E! reality series Unusually Thicke. He was 69.
Bernard Fox played Doctor Bombay on Bewitched and was in movies like Titanic, The Rescuers, and The Mummy, along with TV shows like Columbo, Murder, She Wrote, The Dick Van Dyke Show, The Andy Griffith Show, and … well, a gazillion others. He passed away Wednesday at the age of 89.
Joseph Mascolo played one of the great villains in soap opera history, Days of Our Lives' Stefano DiMera, a role he played off and on for more than 30 years. He also made appearances on The Rockford Files, Lou Grant, Hill Street Blues, The Equalizer, It's Garry Shandling's Show, and movies like Jaws 2 and Sharky's Machine. Mascolo was 87.
Joan Carroll was a child actress you might see on television this holiday season because Meet Me in St. Louis, the 1944 film she costarred in with Judy Garland, introduced the song "Have Yourself a Merry Little Christmas." She was also in The Bells of St. Mary's with Bing Crosby (she retired from the movies after that), Primrose Path, and several other films.
Carroll died on November 16 at the age of 85, but news of her death was just reported this week.
Cindy Stowell passed away from cancer on December 5, just a week before the episodes of Jeopardy she taped months ago aired. During filming, Stowell was in pain and suffering from a high fever (later discovered to be from a blood infection) and still beat the two other contestants to become champion. The show gave her a copy of the episode so she could watch it before she passed away at the much-too-young age of 41. Her friend, writer Jim Geraghty, has penned a nice tribute to Stowell.
Fred, Barney, Santa, and Peter
Last week we talked about the best Christmas songs, and the week before that I listed a few Christmas movies you might want to check out this month. Now let's talk about that other art form, the TV commercial.
Maybe I'm nostalgic for an earlier time, but I love a lot of Christmas commercials. There's the Staples ad where the dog gets wrapped up, the Fruity Pebbles spot with Fred, Barney, and Santa (Barney must be really cold because he has no shoes and he's basically wearing a dress), and the Norelco ad where Santa rides down the hill on an electric razor.
But the ad below remains my favorite. Folgers used to run it every year, but they stopped a while back. I don't know why they don't run it every single year. At one point it was as much of an annual tradition as Charlie Brown buying the small tree and Clarence getting his wings:
This Week in History
Gone with the Wind Premieres (December 15, 1939)
The classic movie based on Margaret Mitchell's novel and starring Clark Gable and Vivien Leigh premiered in Atlanta, Georgia. Here's how MGM's News of the Day covered the premiere.
Glenn Miller Disappears (December 15, 1944)
There has never been an official explanation as to what happened to the bandleader and two other men after Miller's plane vanished over the English Channel, but many experts think he may have been accidentally bombed.
Wright Brothers First Flight (December 17, 1903)
It was Orville who took the controls of the first powered flight above a Kitty Hawk, North Carolina, beach. It lasted 12 seconds. Later that day, his brother Wilbur flew a distance of 852 feet in 59 seconds. Here's Jeanne Wolf's interview with David McCullough, author of last year's number-one bestseller The Wright Brothers.
The 85th Annual Hollywood Christmas Parade
On the East Coast, you can see Santa at the Macy's Thanksgiving Day Parade. On the West Coast, you can see him in the Hollywood Christmas Parade, along with Grand Marshal Olivia Newton-John, Dean Cain, Montel Williams, the stars of The Young and the Restless, Robert Wagner, and Erik Estrada. It was filmed at the end of November and airs tonight at 8 p.m. ET on The CW.
Is There Such a Thing as a Good Fruitcake?
At this point, fruit cake jokes are as clichéd as jokes about airline food and mothers-in-law. Nobody likes fruit cake! The same fruit cake has been floating around for years! I used the one I got as a door stop! But there must be a good recipe for fruit cake, right?
I think it's the hard pieces of fruit in the cake that dooms it, but you can have fruit in our cake without adding those. This recipe from Allrecipes uses dried fruit instead of the usual candied stuff. Alton Brown is always looking for the best recipes, and he makes a fruit cake in this video that has received a lot of great reviews. But if you want a "cake" that has "fruit" in it but don't necessarily want to have a fruit cake, how about Rachel Allen's Irish Apple Cake?
I bet it would be great with some Dream Whip on it.
Next Week's Holidays and Events
Tony Bennett Celebrates 90 Years (December 20)
The singer's birthday was back on August 3, but NBC is celebrating the milestone Tuesday with the special Tony Bennett Celebrates 90: The Best is Yet to Come at 9 p.m. ET. There's a theme to the night, as Michael Bublé Sings and Swings airs at 8 p.m.
Winter Solstice (December 21)
Wednesday is the day that the Northern Hemisphere experiences the shortest day and longest night of the year. It's also the day everyone says, "Oh, I haven't even started my Christmas shopping yet!"
Ohhhhhh Rob! (In Color)
I'm not usually a fan of the colorization of movies and TV shows. I believe they should all be shown in their original, glorious black and white. But CBS has been doing something the past few Christmases that I think is fun: They've been colorizing episodes of I Love Lucy. They're not replacements for the original black-and-white episodes, but they are interesting little curios that make you see the show in a different light.
The episodes always get great ratings, too, which is probably one of the reasons CBS is doing the same thing with The Dick Van Dyke Show. I've seen color photos from the set, but this will be the first time that entire episodes from the classic sitcom will be shown in color. The two classic episodes will be "That's My Boy," where Rob thinks that he and Laura have brought the wrong baby home from the hospital, and "Coast to Coast Big Mouth," where Laura accidentally tells a national TV audience that her husband's boss is really bald.
Sometimes the colors on these things seem really off, but creator Carl Reiner oversaw the colorization process, and that gives me hope. The special airs on December 11 at 8 p.m.
If You've Been Waiting for Digital Clothing, You're in Luck
Our clothing is now going to be connected to the web. While I applaud the use of this technology to, say, create overalls that prevent utility workers from being electrocuted, I know that it's also going to be used in more ridiculous ways. The technology was showcased last week at the General Electric's Mind + Machines conference, part of the "internet of things" we've heard so much about, where everything we have will be connected to each other, from our televisions and computers to our refrigerators and lightbulbs.
Someday soon we'll be able to update our Facebook status via our Wi-Fi-enabled shoelaces. And we'll post to our friends, "Hey, I'm updating my Facebook status via my Wi-Fi-enabled shoelaces!
RIP Florence Henderson and Sharon Jones
When I was a kid, my sister and I used to go down to the corner store on Friday nights and get a giant bag filled with candy and other snacks to eat while watching The Brady Bunch and The Partridge Family. It's one of my favorite childhood memories, so it's sad to hear that the woman who played Carol Brady, Florence Henderson, has died at the age of 82.
You are in my heart forever Florence💕 pic.twitter.com/PABCuPubA2

— Maureen McCormick (@MoMcCormick7) November 25, 2016
Besides the iconic role on that sitcom (and it's many spinoffs and TV movies), Henderson was a singer and appeared in starring roles on Broadway, including the original Fanny. She appeared in shows like The Love Boat, Fantasy Island, 30 Rock, Ally McBeal, Murder, She Wrote, I Spy, and…well, too many others to list. She had her own talk shows, was a "Today Girl" on The Today Show in the 60's (doing weather and some news), co-hosted Later Today in 1999-2000, and appeared on many game shows and in tons of commercials. She hosted a couple of cooking shows as well, including Country Cooking and later Who's Cooking with Florence Henderson, and was a contestant on Dancing with the Stars.
***
You may know the song "100 Days, 100 Nights" from its use in a FitBit commercial last year. The singer of that song, Sharon Jones of Sharon Jones and the Dap Kings, passed away from pancreatic cancer last Friday at the age of 60. She also suffered two strokes earlier this month.
Jones was the subject of a 2016 documentary titled Miss Sharon Jones.
Believe It or Not, Marilyn Monroe's Dress Sells for $4.8M
Lots of old celebrity clothing in the news lately. A few weeks ago we told you about the restoration of Dorothy's shoes from The Wizard of Oz, and this week we saw the auction of a famous dress worn by a sex symbol while she sang "Happy Birthday" to the president.
The crystal-embossed dress that Marilyn Monroe wore when she serenaded President Kennedy at his 45th birthday party in 1962 sold for a record $4.8 million this week at an auction in Los Angeles, the highest amount for a dress at auction. The buyer? Ripley's Believe It or Not. It will be shown at their Odditorium museums during a worldwide tour.
By the way, this dress is the old-fashioned, nondigital kind.
This Week in History
President John F. Kennedy Killed (November 22, 1963)
CBS's Walter Cronkite broke into As The World Turns to give viewers the news that Kennedy had been shot in Dallas:
President Franklin Pierce Born (November 23, 1804)
2016 wasn't the only year we heard insults and crude language during a presidential campaign.
Howard Carter Enters King Tut's Tomb (November 26, 1922)
Was there a curse that plagued Carter and others who opened the tomb?
National Cake Day
There are many food arguments: tea vs. coffee, McDonald's vs. Burger King, chicken vs. fish, Coke vs. Pepsi, and of course cake vs. pie. It's a battle for the ages. Cooks from CNN and The New York Times debated it a few years ago, and it was even discussed by several celebrities during the Mark Twain Prize for Humor ceremonies. For the record, Jon Hamm is a pie man, while Tina Fey doesn't even understand why it's a debate because cake is clearly superior.
I don't know where I stand. If you'd asked me a couple weeks ago, I would have said cake. If you ask me this week, I'll say pie because Thanksgiving and Christmas are all about pie. But since tomorrow is National Cake Day, how about making this Black & Blue Berry Cake, this Irish Apple Cake, or this Peach Johnnycake.
By sheer coincidence, "Peach Johnnycake" was the name I used when I was an exotic dancer.
Next Week's Holidays and Events
Stockbridge's "Main Street at Christmas" Norman Rockwell Celebration (December 2–4)
The Massachusetts town has lights and decorations and a concert to celebrate the iconic "Home For Christmas" painting Norman Rockwell created for McCall's.
Advent begins (December 3)
Advent is "a time of expectant waiting and preparation for the celebration of the Nativity of Jesus at Christmas." It's also a time to eat a lot of chocolate.
Irish Apple Cake
(Makes 6 servings)
8 ounces (225 g) plain flour
1/2 teaspoon baking powder
3 1/2 ounces (100 g) butter
3 1/2 ounces (100 g) sugar, plus 2 tbsp
1 egg, beaten
Approximately 3 1/2 ounces (100 mL) milk
1 large cooking apple, about 11 ounces (300 g) in weight
1 teaspoon ground cinnamon
Softly whipped cream, to serve
Preheat oven to 350°F. Butter 10-inch pie dish. Mix flour with baking powder. Rub in butter with your fingertips until texture resembles breadcrumbs. Add sugar, beaten egg and enough milk to form soft dough. Pat out half of dough in greased pie dish (don't worry — it is supposed to be very wet).
Peel, core, and chop apple 3/4-inch cubes. Arrange apples on dough and sprinkle with 1 tablespoon sugar and cinnamon. Gently spoon out remaining dough on top of apples to cover them completely. Sprinkle with remaining sugar and cut a slit through middle of top dough. Bake for 40–50 minutes, until golden and crunchy on outside (apples should be soft on the inside). Serve with softly whipped cream.
Rachel's Tip: If the butter is cold (just taken from the fridge), grate it into the flour and it will rub in within a couple of seconds.
Nutritional Information Per Serving
Calories: 351
Total Fat: 11 g
Saturated Fat: 6 g
Sodium: 140 mg
Carbohydrate: 56 g
Fiber: 2 g
Protein: 6 g
Diabetic Exchanges: 3 starch, 1/2 fruit, 2 fat

If you think this is good, you should try Rachel Allen's Sticky Cumin and Apricot Roast Carrots and Parsnips.
Recipe from Rachel's Irish Family Food, by Rachel Allen, published by HarperCollins (2013); Photography © 2013 by Lis Parsons.
For more of Rachel Allen's recipes, pick up the March/April 2016 issue of The Saturday Evening Post on newsstands or …
Purchase the digital edition for your iPad, Nook, or Android tablet: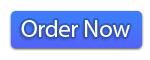 To purchase a subscription to the print edition of The Saturday Evening Post:

Complete your St. Patrick's Day feast with two recipes from Rachel Allen: Sticky Cumin and Apricot Roast Carrots and Parsnips and Irish Apple Cake.
Irish food has a rich history and tradition. Of course, our love for the potato is well known and very real, but with recipes such as colcannon, Irish stew, and our wonderful soda bread, there are so many distinctively Irish dishes that make our food ideal for home-cooked meals — wherever in the world you might live.
I grew up in Dublin and my mum was a very good cook. She would often have casseroles gently bubbling in the oven, filling the kitchen with their alluring aromas to make my sister and me ever more impatiently hungry. At 18, my interest in cooking became a passion. I traveled down to East Cork to study at the famous Ballymaloe Cookery School, at which I still teach to this day. On my first day at the school, I learned many of the principles we still teach students today: that the best food comes from the best ingredients. It opened my eyes to how much more important proper produce is than complicated or long-winded recipes.
Despite being around food all day, I never tire of cooking. Like everyone else, I find it useful to have a repertoire of homemade dishes that I know my children love eating, including Irish stew. The definitive recipe for Irish stew simply doesn't exist because each household has its own family recipe. It is said, however, that people in the south of Ireland always add carrots, but people north of County Tipperary do not. When made well, it's not hard to see why this is one of Ireland's favorite dishes.

To read the entire article and get Rachel Allen's delicious recipes for Irish stew and soda bread, pick up the March/April 2016 issue of The Saturday Evening Post on newsstands or …
Purchase the digital edition for your iPad, Nook, or Android tablet: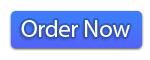 To purchase a subscription to the print edition of The Saturday Evening Post: