Irish Apple Cake
(Makes 6 servings)
8 ounces (225 g) plain flour
1/2 teaspoon baking powder
3 1/2 ounces (100 g) butter
3 1/2 ounces (100 g) sugar, plus 2 tbsp
1 egg, beaten
Approximately 3 1/2 ounces (100 mL) milk
1 large cooking apple, about 11 ounces (300 g) in weight
1 teaspoon ground cinnamon
Softly whipped cream, to serve
Preheat oven to 350°F. Butter 10-inch pie dish. Mix flour with baking powder. Rub in butter with your fingertips until texture resembles breadcrumbs. Add sugar, beaten egg and enough milk to form soft dough. Pat out half of dough in greased pie dish (don't worry — it is supposed to be very wet).
Peel, core, and chop apple 3/4-inch cubes. Arrange apples on dough and sprinkle with 1 tablespoon sugar and cinnamon. Gently spoon out remaining dough on top of apples to cover them completely. Sprinkle with remaining sugar and cut a slit through middle of top dough. Bake for 40–50 minutes, until golden and crunchy on outside (apples should be soft on the inside). Serve with softly whipped cream.
Rachel's Tip: If the butter is cold (just taken from the fridge), grate it into the flour and it will rub in within a couple of seconds.
Nutritional Information Per Serving
Calories: 351
Total Fat: 11 g
Saturated Fat: 6 g
Sodium: 140 mg
Carbohydrate: 56 g
Fiber: 2 g
Protein: 6 g
Diabetic Exchanges: 3 starch, 1/2 fruit, 2 fat

If you think this is good, you should try Rachel Allen's Sticky Cumin and Apricot Roast Carrots and Parsnips.
Recipe from Rachel's Irish Family Food, by Rachel Allen, published by HarperCollins (2013); Photography © 2013 by Lis Parsons.
For more of Rachel Allen's recipes, pick up the March/April 2016 issue of The Saturday Evening Post on newsstands or …
Purchase the digital edition for your iPad, Nook, or Android tablet: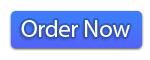 To purchase a subscription to the print edition of The Saturday Evening Post:

Become a Saturday Evening Post member and enjoy unlimited access. Subscribe now