Mad Men has fanatic fans that talk and tweet about every episode, and, even if you don't watch, it's hard to escape the cultural impact of the acclaimed AMC series. It has created a flashback of fascination with the way things were in the '60s—from fashion and design to the storm-tossed lives of hard-drinking men, without a hint of political correctness, and their glamorous women, all surrounded by clouds of cigarette smoke.
The show has brought to life the pre-feminist '60s in the most raucously id-propelled environment—the win-at-all-costs world of advertising. While male bad behavior hasn't diminished as the seasons have rolled by, the women in the cast have started coming into power and wreaking havoc of their own.
Don Draper is at the heart of this intoxicating mix of drama and comedy exploring the human condition as it feeds on success and descends into self-destructive failure. Portrayed by the impossibly handsome Jon Hamm, Draper is the linchpin of every episode. He forges ahead driven by the mantra "You're born alone, and you die alone, and this world just drops a bunch of rules on top of you to make you forget those facts." Hamm admits that six seasons of exploring a fascinating, often enigmatic and frequently unpredictable character has left its mark on him as well as every member of the cast. Whatever angst they portray on screen, they insist they are really sort of like members of a winning football team crossed with a loving family.
To find out more, The Saturday Evening Post invited key members of the cast along with series creator, Matt Weiner, and our West Coast editor, Jeanne Wolf, to an intimate get together of the Mad Men team.
JEANNE WOLF: I just learned that Executive Producer Matt Weiner recently held a cast party at which he showed your original audition tapes. Tell me how you've changed.
Jon Hamm: All of us have gone through seven years of life and when you add on top of that the experience of being on a show that has become as popular as this one has, it just amplifies everything. You can't be seven years on the planet and not change.
John Slattery: You watch yourself on the audition tape and flashback, "Oh my God, I started out and my kid was six years old, and he's in high school now." You change, especially physically. I feel like I'm 100 years older than when we started. [Laughs.]
January Jones: Mad Men has been this stable background for everything else that has happened personally, and I've felt like I have a family around me to support me. Maybe the one negative thing in my life is that I've become more guarded as a person. But I'm not guarded on the set. I feel protected enough and safe enough to give everything I can every day.
Christina Hendricks: When I saw my audition played back, I could tell that I was that girl who hadn't booked an acting job in a year. Having a job is a huge thing. You get to wake up and not be terrified.
Vincent Kartheiser: On the day I auditioned, I thought I nailed it [laughs] because Matt asked me if I would be willing to change my hair.
Slattery: You mean "fix that haircut." It looked like a hat.
Kartheiser: You guys are evil! Seriously, I was thinking, Isn't there some good actor they could get to try out? I was very nervous because I loved the script. That makes it so much harder to audition.
Wolf: Let's go back even further. How did the way you grew up affect who you are today?
To read the rest of Jeanne Wolf's interview with the cast, pick up the March/April 2014 issue of The Saturday Evening Post on newsstands, or
Purchase the digital edition for your iPad, Nook, or Android tablet: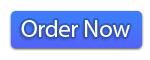 To purchase a subscription to the print edition of The Saturday Evening Post: