Some deaths are such cultural touchstones that they become imprinted on our own memories too, like a personal tragedy. That, at least, is the case with Vincent van Gogh. Our collective image of the artist's last morning, slashing away at a canvas in that Provençal wheat field, the angry crows wheeling above like a beaky Greek chorus, the brooding sky watching as he puts the gun to his stomach, makes for an almost operatic vision. Few endings are as poetic or fitting; we remember Van Gogh's masterworks but it's his apotheosis as the artist-turned-ultimate outsider, and sacrificial lamb, that shapes his legend.
The irony of course is that the man famous for his lyrical death adamantly refuses to die. In fact he keeps popping up again and again, and the resurrections seem to be escalating. In the last several years Van Gogh has resurfaced almost monthly in the news. First there was the 2011 biography, Van Gogh: The Life by Steven Naifeh and Gregory White Smith, that claimed his death wasn't suicide but murder, committed by a bullying, gun-happy teenager.
Then there was the report that his famously blue The Bedroom was never meant to be blue at all; the original palette, researchers discovered, was a violet that changed color because the artist was using cheap, unstable pigment. And then there was the news, in 2013, that the painting Sunset at Montmajour, once rejected as an obviously kitsch, phony forgery, had been reclaimed. Curators at the Van Gogh Museum, giving it a closer look, called it an authentic canvas by the master, suggesting that maybe more Van Goghs are waiting to come tumbling out of some attic, adding to a legacy that keeps growing, changing shape, and just won't sit still.
All of these new takes on Van Gogh and his art, though, may be eclipsed by a bigger revelation, a reinvention of sorts. The artist, it turns out, was a Dutchman. This of course seems like an obvious epiphany. But most of what we think we know about Van Gogh relates to his French years in Provence, and in the popular imagination the artist–despite that classically guttural Dutch name–has become so Gallic, he has morphed into a flâneur wearing a beret, chomping on a baguette. When people talk about following in Van Gogh's footsteps they typically mean the paint-splattered circuits around Arles, Saint-Rémy-de-Provence, and Auvers-sur-Oise, a route that the French, absconding with the Dutchman, have wisely turned into a tourist attraction.
But the Dutch are reasserting their own claim. They see Van Gogh not as some Frenchified savant, but as an emphatically homegrown master painter firmly grounded in their spongy, lowland soil. It's a chauvinistic reclamation that I embrace like any true Dutch-ophile. Blame it on a personal kind of patriotism. My family moved to Holland when I was 4 years old, and the dreamscape of humpbacked bridges and tilting gabled houses looked like the antidote to the anodyne American suburb we left behind.
And although we came back to that suburb a few years later, my Dutch ardor has only grown over the years on frequent return visits to Holland. So it's heartening to see my own swelling Dutch pride echoed by the country itself. Tired of being cast as a pit stop on every stoners' year abroad, the Netherlands is focusing on its richer, truer cultural history.
The zealous renovation of Amsterdam's trifecta of art museums that frame the city's Museumplein underscores that rediscovery. The contemporary Stedelijk Museum, the Van Gogh Museum, and the Rijksmuseum all reopened, after the city invested millions of dollars in their refurbishment. It is the Rijkmuseum that is winning the most attention for its sleekly reformatted powerhouse galleries that make the case for rediscovering the Dutch masters, those peerless Vermeers and Rembrandts lining the Gallery of Honor.
It's an easy case to make. Those 17th-century works, the very definitions of masterpieces, remind us that while their European counterparts were still painting fussy royal portraits and martyred saints, Dutch artists, commissioned by more pragmatic burghers, were capturing the beauty of our sensual, earthly world. As the first true modernists, they saw the physical radiance of our everyday, purely human landscape: the parrot tulip and string of pearls; a canal lit by golden lowland sun; and the quietude of a cobbled courtyard.
But it is the Van Gogh Museum that may, in the end, make just as radical a point, arguing for the pioneering force of Dutch art, by refocusing our distracted gaze on a more fully realized Van Gogh. He isn't just the maestro of Arles in this gallery, but the man who came of age and discovered his artistic, outlier's voice as a Dutchman.
Planning your own trip to Holland? Click here to find out where to stay and where to eat in Van Gogh's homeland.
To follow Raphael Kadushin on his quest to rediscover Vincent Van Gogh, pick up the July/August 2014 issue of The Saturday Evening Post on newsstands, or…
Purchase the digital edition for your iPad, Nook, or Android tablet: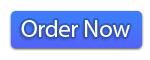 To purchase a subscription to the print edition of The Saturday Evening Post:
Discover the Holland that inspired some of Vincent van Gogh's most famous paintings as author Raphael Kadushin travels into the Dutch landscape and tells the story of a country steadily reclaiming the Dutch painter as its own in "Van Gogh's Holland" in the July/August 2014 issue. —Editors
Where to Stay in Holland
Sitting directly across the street from Amsterdam's Museumplain (framed by the city's trifecta of art museums, the Stedelijk Museum, Rijksmuseum, and Van Gogh Museum), this hotel claims pride of place for art lovers who want to make the most of their gallery time in Amsterdam. Opened in 2011 after massive renovation of the 19th-century Renaissance Revival building—which functioned most recently as a music conservatory—the hotel hasn't lost its original Neo-Gothic patina or handsome vaulted ceilings.
The 129 airy, contemporary guest rooms, designed by Italian architect Piero Lissoni and many reconfigured as duplexes complete with sleeping lofts, contend for the largest in Amsterdam. Plus: State-of-the-art holistic spa-cum-wellbeing center; your own personalized host; a glass-roof atrium lounge that has turned into Amsterdam's buzziest meeting place; a casual brasserie; and the Tunes Restaurant, where Dutch master chef Schilo van Coevorden dishes up eight-course tasting menus.
Amsterdam's pioneering canal-house hotel is still its best, and at relative bargain rates. Composed of 10 joined 17th- and 18th-century canal houses, the impeccably managed Golden Age landmark sits on an elegant stretch of the grand Herengracht canal. You can nab the most ethereal views in town if you book a top-floor room.
Bathrooms have recently been updated, but the hotel's quirky boho appeal, epitomized by its mix of French reproduction furniture and modernist Dutch paintings, remains intact, along with a very serious library stocked with books left behind by its guests. Since the hotel is the premiere destination of most writers passing through Amsterdam on book tour, the collection includes signed editions by everyone from Donna Tartt and Isabel Allende to Paul Theroux, Salman Rushdie, and the late Doris Lessing.
A step up in price from the Ambassade, the Dylan is located in its own landmark canal house and features a recently renovated added wing and seriously designed rooms that veer between black-and-white minimalism and red-lacquered Zen flair. The hotel's Michelin-starred Vinkeles restaurant ups the ante with chef Dennis Kuipers' refined food and the lounge and bar regularly fill with the city's most photogenic hipsters.
Within easy striking distance of Van Gogh's Drenthe, this may be one of Holland's most unexpected finds. Located in a monumental, renovated 18th-century women's prison, in the middle of the hushed town of Zwolle, the hotel offers 19 themed rooms that go for baroque. Consider the Magnolia Suite, which features walls dripping with Swarovski crystals and its own steam sauna.
Where to Eat
This long-established insiders restaurant sitting on the Noordermarkt square draws locals for its mix of Mediterranean and lowland cuisine, and its market-fresh food. The kitchen sources directly from the Noordermarkt's own weekly organic market.
A casual canal-side café that draws the young and arty, all fighting for the canal side tables and all downing hearty sandwiches like a beef carpaccio on dense Dutch farmer's bread, and a silky smoked salmon.
The very definition of an Amsterdam brown café (the name comes from the caramel patina that has built up on the walls over centuries worth of smoke) this Dutch still life of a place serves some of the best shrimp croquettes and jenever (aka Dutch gin) in town.
The pioneering model of a serious locavore restaurant this organic fantasia comes housed in a circa 1926 greenhouse in the middle of epic Frankendael Park and dishes up the freshest Dutch harvest, some of it grown in the surrounding gardens.
The only thing topping the Librije hotel's sense of excess is the Librije restaurant, a three Michelin star dining destination that lures serious gourmets to Zwolle. Served in the library of a 15th-century Dominican abbey, the multi-course tasting menu features chef Jonnie Boer's flamboyant, relentlessly ambitious creations (expect lots of foie gras, langoustines, and North Sea crab).
For more information, visit the Netherlands Board of Tourism at holland.com.