After winning the Grammy Awards for Best Rap Album, Macklemore texted fellow rapper Kendrick Lamar: "You got robbed. I wanted you to win. You should have. It's weird and it sucks that I robbed you." He soon posted a screenshot of this text on Instagram, simultaneously speaking directly to Kendrick and broadcasting his message via social media to millions.
It's no surprise that Macklemore won. His album, The Heist, has garnered both critical acclaim and mass appeal, selling more than a million copies. Two of its songs, "Can't Hold Us" and "Thrift Shop," reached the #1 spot on the Billboard Hot 100. No one in hip hop or rap has been as commercially ubiquitous in 2013.
But members of the Grammy rap committee apparently attempted to exclude Macklemore's songs "Thrift Shop" and "Same Love" from the rap categories "because of their success on mainstream radio and their appeal in the pop world." An undisclosed source within the Grammy Committee recently described the debate to a member of the Associated Press:
"It's not that they don't think he's a rapper. It's just that when you're trying to protect categories and someone has become popular, it should be judged as much…Where does their music exist? Who are their fans?"
Eventually, the committee unanimously decided that Macklemore should remain in the rap categories because, though he might appeal to audiences who typically don't listen to rap music, it's hard to deny he makes rap music. As Ebro Darden from New York's Hot 97 said to the Associated Press, "If you're rapping over a beat, it's hip hop."
But is Macklemore's The Heist really the best rap album of the year? Most hip hop fans–and apparently Macklemore himself–disagree. Here's where Kendrick Lamar comes in. His album good kid, m.A.A.d. city has been widely recognized as one of the best rap albums of recent years.
It's also much closer to the central themes of hip hop than The Heist is. Good kid, m.A.A.d. city takes place in Compton, where Kendrick Lamar grew up. It talks about typical hip hop themes like gang violence and alcohol without endorsing them. Macklemore's subjects, which include gay rights and thrift stores, are more unusual. Some critics have praised him for introducing new themes into the genre, but others have accused him of appropriating hip hop to promote ideas that are otherwise alien.
Why does all this matter? The Grammys aren't renowned for being right. They're normally somewhat stodgy. Recent Album of the Year winners include Robert Plant, Herbie Hancock, and Ray Charles. The rock categories in particular tend to look backwards, with nominees this year including Led Zeppelin, David Bowie, Black Sabbath, and Neil Young. Contemporary rockers rarely demand recognition from the Grammys. Many simply ignore the awards.
Yet hip hop artists and fans have long expressed resentment toward the Grammys. When the Rap Performance category was created in 1989, many nominees, including Will Smith and LL Cool J (who hosted this year's ceremony) boycotted the awards because the rap award wasn't televised. Public Enemy joined the boycott in 1991; their label head, Russell Simmons, described the Grammys as "the same old broken-record snub of inner-city contributions to the music industry." More recent boycotters include Kanye West and Jay-Z, who performed at this year's ceremony alongside his wife, Beyoncé.
The Grammys have also failed to recognize hip hop with its larger awards. Hip hop acts have only won Album of the Year twice, and no rap song has ever won Song of the Year or Record of the Year. In one interview, Kanye West speculated that he had won more Grammys than anyone his age, without ever winning against a white person; his 21 Grammys make his first claim true, though he has defeated a white artist once, when he won Rap Album over Eminem in 2006.
The Grammys have a huge audience: nearly 30 million people watched this year's awards. The ceremony actually is, as its organizers claim, "music's biggest night." The awards not only boost sales, they present their winners as the best in music. After 25 years of frustration, hip hop fans naturally object when the Grammys award a commercially popular white artist over one of the most beloved stars in hip hop.
But the Grammy Awards aren't the final word in music. Kendrick Lamar's performance with Imagine Dragons won as much praise as any this year. And the next day saw his Spotify traffic double. Kendrick has since said that Macklemore deserves recognition. "It's well deserved; he did what he did, man," Kendrick told XXL magazine. "He went out there and hustled and grinded. Everything happens for a reason; the universe comes back around, that's how it go."
Big Hal's 9-year-old twin boys named the one-clawed crustacean as soon as it came out of the lobster pot on the deck of their dad's boat. The lobster snapped at them with his remaining claw, and the kids instantly dubbed him Ahab and invented his life story. By the time Big Hal returned to port with the morning's haul, Ahab not only had a name but a life history, reputedly having lost his claw to a hammerhead shark during a sea-floor battle so fierce coral reefs shattered and barnacles dropped dead from nearby whales. When the sand settled, the battle-worn lobster straddled the body of the hammerhead, the little fishes already dodging in, zipping nibbles from the tattered shark's remains.
And so the twins saved the gladiator. They reasoned with their father that Ahab should not join the other lobsters in the restaurant's tank, but rather they should keep the wounded warrior–he could convalesce in the aquarium in their bedroom, where they would tend him–that Ahab's valor had earned him no less.
Big Hal acquiesced. He would have pitched the clawless lobster back into the Atlantic anyway, because such a specimen didn't belong in the tank at Big Hal's Chowder House. But all morning, as he'd worked the boat's rolling deck, he'd been overhearing the crustacean's story, listening as his sons pieced together Ahab's evolution and re-evolution. So Hal let the kids keep Ahab, justifying his unfisherman-and-restaurateur-like decision to his wife by insisting Ahab serve as a specimen for the twins' grade-school STEM class project. The project was simple: observe and record all aspects of Ahab's life in the aquarium. Which they did.
By the time Ahab had shed his shell a couple times, he'd also regrown an impressive new claw–as lobsters are wont to do–and the kids decided Ahab was only his gladiator pseudonym, and with those days behind him, so too was the pseudonym. After careful assessment and thought, and no small amount of 1970s TV-watching, the twins christened the crustacean with his real name: Steve Austin, lobstronaut, a crustacean barely alive…but he could be better than he was before–better, faster, stronger. Steve, the Bionic Lobster.
Beyond observing him for their STEM project in school, the kids also strove to make a passable pet out of Steve; they enjoyed feeding him, tending to his needs. They provided him a stimulating environment, complete with an elaborate plastic underwater castle, into which they wedged their sister's Townhouse Barbie (appropriately attired in a sensible one-piece bathing suit, a scuba mask, and the one flipper they could find). Steve expressed his gratitude by steadfastly rebuffing them, focusing rather on eating, staring at the aquarium's corners, growing, nurturing his inner curmudgeon, and snapping his claws onto any human body part that came within range.
Time passed. Steve grew, and his belligerence deepened. The twins grew, and their insight deepened. By the time the boys were college-bound high school seniors, they had acknowledged Steve not only was not a cuddly pet, he was in fact surly. Unfriendly, even. Downright hostile, to put a finer point on it.
"He's not a lap lobster," they liked to tell friends and visitors, "unless you want to be a soprano."
Years passed, and Steve rivaled even the most seasoned housecat in serving no discernible purpose, lazing at the bottom of his tank, eating what the twins fed him, shedding his shells and growing. When the twins left for college, Big Hal transferred the lobster to the tank at the restaurant, in no small part because he'd outgrown the tank at home. Before they took off the bands holding Steve's monster claws shut and lowered him into the restaurant's tank, the twins emblazoned "NFS" on his shell with orange buoy-paint.
Steve hulked around in the huge restaurant tank, outweighing every other lobster (transients, all) two or three times over. It didn't take long for the crustacean to gain fame, and some folks patronized Big Hal's Chowder House just to get a table near the tank with the monster lobster. Steve's burgeoning fame guaranteed him life-long menu immunity, and the twins stopped repainting his new shell every time he shed. This spared them what had become a sodden exercise in cunning, agility, and brute strength. The twins had long ago learned to work as a team, one distracting the crustacean while the other darted in to grab the lobster's body, then both wrestling to heft his nearly 40 pounds out of the tank, band his catcher's mitt-sized claws, paint his shell, un-band, and release him. None of them would miss this ritual.
As a business man, Hal was not unaware of the growing attention and patronage Steve attracted to his restaurant. Although historically not one prone to befriending menu items, Hal nonetheless held a growing respect and appreciation for Steve, whose reputation he bolstered when he added an addendum to the restaurant's front sign: "Big Hal's Chowder House. Home of the Bionic Lobster."
Hal picked up where the twins had left off narrating the crustacean's life story, extolling his bad attitude (honestly earned and universally accepted as fact) and proclaiming him the Chowder House's "guard lobster" and in-store security system (sound in theory if unproven in practice). Hal's ruddy fisherman's face beamed with pride when patrons gaped pop-eyed at the lobster's enormous claws, or when people reflexively stepped back from the tank on the rare occasions Steve deigned to exhibit his extraordinary physique, cruising along the tank's floor, the other lobsters scuttling out of his way like minnows.
The legend of the Bionic Lobster found its way, as legends do, into local lore and furthermore into sundry bits of tourist-oriented material. People traveled from out-of-state to see the famous monster lobster. Folks declared Steve a record-setting monster lobster – a claim Big Hal would neither admit nor deny – and many record-coveters desired the crustacean, some offering obscene amounts of money to buy him. But Steve the Bionic Lobster hadn't been for sale back when the twins painted NFS on his shell with orange buoy-paint, and he certainly wasn't a transaction consideration now. Big Hal always rejected the offers, to the wishful-buyers' broken-heartedness, indignation, and occasional acrimony. But he didn't care. Steve was appreciated enough right where he was, which Big Hal firmly believed was also right where he belonged. No one asked for Steve's input on the matter, though the lobster's historical belligerence strongly indicated he would have responded to any such inquiry with principled truculence.
The legend of the Bionic Lobster might have kept expanding right along with the crustacean, but sometimes legends outgrow themselves before their time.
When the Beatles arrived in America 50 years ago, the media headlined stories of the 4,000 screaming fans who greeted them at Kennedy airport. In the back pages of newspapers and in television commentary, however, there were less welcoming sounds. Even before their controversial statements of later years, the Beatles had earned a sizeable crowd of angry critics.
David Susskind, a popular talk-show host, called them "the most repulsive group of men I've ever seen." Newsweek's music critic pronounced them "a near disaster." They were "not merely awful," sniffed William F. Buckley, but "so unbelievably horrible, so appallingly unmusical…that they qualify as the crowned heads of anti-music."
Journalist Paul Johnson didn't reserve his disgust for the four lads, but poured it generously over their fans. He wrote, "What a bottomless chasm of vacuity they reveal!…Those who flock round the Beatles…the least fortunate of their generation: the dull, the idle, the failures."
To be fair, these critics had seen decades of pop stars flash across the cultural firmament and fade into obscurity. They had watched successive waves of teen-age hysteria stirred by Rudolph Valentino, Rudy Vallee, Benny Goodman, Frank Sinatra, and, most recently, Elvis Presley. The Beatle-haters didn't like him, either.
The whole concept of rock 'n' roll was still too new to be taken seriously by many adults. They dismissed it as crude and gimmicky, relying on what one record company executive described it as "the dumb sound." He explained that term to the Post's pop-music reporter, Aaron Aronowitz, in 1963. The pop hits of that year, he said, all featured a "teenage sound…that lets a kid identify with a record because it sounds like himself. It doesn't have that technical, glib, heartless perfection of older music."
The unusual sound was the chief sales gimmick of a rock 'n' roll hit, according to Dick Clark, the host of ABC-TVs American Bandstand. He told Aronowitz, "The more different, the more original, the more unique the sound is, the more chance a record stands of becoming a hit."
It didn't hurt that much of the new sound was "regarded by parents as nothing more than noise," Aronowitz noted. "The sounds of popular music are not designed for the parents, they are designed for the kids." And in 1963, these "kids," identified by Billboard magazine as mostly 14-to 15-year-old girls, were responsible for $161 million in records sales.
And all this money went to kids who had gained success without the years of hard work that parents said were necessary. The teen idols just seemed to have strolled into fame.
Aronowitz offered the example of a young Eva Boyd, who'd been hired for babysitting by Carole King and Gerald Goffin. After hearing her singing around their apartment, they wrote a song for her: "The Loco-Motion." Shortly afterward, Boyd walked into a studio, recorded the number, and soon became the country's top recording artist known as "Little Eva."
Her sudden stardom was not unusual, Aronowitz noted. Until "The Twist" made him a household name, Chubby Checker "used to pluck chickens in a poultry market." Dion DiMucci ("Runaround Sue," "The Wanderer") was a door-to-door magazine salesman.
Peggy Marsh was a 14-year-old girl who sang at weddings. When a secretary at RCA Victor mistakenly heard she was an orphan, she fought to get Marsh an audition with the company's top executives. Soon, "Little Peggy" Marsh recorded her big hit, "I Will Follow Him," which remained number one on the charts for five weeks and brought her record contracts and television appearances.
One of the classic fairy tales of the young rock 'n' roll industry was Fabian. "An aspiring manager…discovered him sulking on a South Philadelphia stoop," Aronowitz wrote. "'Can you sing?' the manager asked. 'No,' Fabian replied. 'That's all right,' said the manager, 'You look like a singer,' and a singer is what Fabian became. As an appendix to the legend, Fabian has since graduated from the pop-record business to become a movie star, proving that even fairy tales have fairy tales."
The Beatles had everything that annoyed critics of rock 'n' roll: an unusual sound and seemingly unearned fame, not to mention the gimmick of their long hair. But the rock group introduced a troubling new factor: a fanatical following of devoted teen fans, who gathered in larger numbers and with greater hysteria than anything seen before. It appeared that rock stars might soon have more influence over America's youth than the adult artists who critics admired. While they were quite wrong about the lasting quality of the Beatles' music, on this point, the critics were right.

Devra Lee Fishman's dear friend and college roommate, Leslie, died from breast cancer one month shy of her 46th birthday after a four-year battle with the disease. Being with Leslie and her family at the end of her life inspired Devra to help care for others who are terminally ill. Each week, she documents her experiences volunteering at her local hospice in her blog, Hospice Girl Friday.


A few months ago I went into the hospice on a Wednesday to sit vigil for a patient whose elderly mother wanted to ensure her daughter did not die alone. When I arrived I ran into the hospice chaplain who told me about a new patient in room four.
"She is a young woman and is delightful to talk to. If you have some time, you might like to go say hello," he said. I stopped by her room before I left, but did not knock because I heard a number of different voices talking and laughing inside. Instead I made a mental note to see her in two days when I came back for my regular shift.
I found her name on the census. Elizabeth Goode-Hart. Pulmonary Fibrosis. Thirty years old. I asked her nurse about the diagnosis since I had never heard of it before.
"Is it caused by anything specific?" I asked.
"No, it's a crap-shoot-disease as you would say. She enjoys company, but I was with her yesterday when she got into a dry-coughing jag that was very difficult to stop. Please be mindful of that if you go see her."
Since hospice care focuses on symptom management and comfort, I rarely see patients in distress other than when they first arrive. My first reaction to the nurse's warning was fear that I might weaken with panic if Miss Goode-Hart started to cough or choke so I busied myself with the other patients until I felt confident that I would know how to appropriately respond. When I have moments of doubt like that I take a quick inventory of other patients I may have helped and remind myself that I am experienced and emotionally strong enough to know what to do.
I made my way over to room four and knocked on the door as I walked in. The patient was sitting up in bed wearing brown pajama bottoms and matching t-shirt under a pink chenille robe. A laptop computer was open on the bed in front of her next to two cell phones. I was struck by how young and energetic she looked.
I introduced myself as I always do: "Hello, Miss Goode-Hart, I'm Devra, the Friday morning volunteer."
"Hi, please call me Lizzie. Everyone else does."
"Okay, Lizzie. It is nice to meet you," I said, looking away as I said her first name out loud. I was uncomfortable being on a first-name basis with her. My friend Victor, a former hospice nurse, taught me to call the patients by their last names to avoid getting emotionally involved while caring for them. "Getting too close can cloud our judgment," he said. "I call it 'compassionate distance.'" I wondered how I would manage calling Miss Goode-Hart by her first name.
"You look like you're busy here in your home office so I won't stay long," I said. "Just want to make sure you're comfortable and ask if there is anything I can get for you right now."
"I'm fine," Lizzie said. "I am trying to stay connected to people and get some work done. So many people are calling and emailing and texting so there are a lot of interruptions."
"Oh, well I don't want to be another one," I said, taking a step back toward the door.
"Please do not go," Lizzie said. "I like being connected to people so I am not complaining." Her eyes were clear and bright, but her breathing in between words was slightly labored. She picked up the oxygen mask on her bedside table and took a couple of deep breaths into it before continuing.
"I am so grateful to you for volunteering," Lizzie said. "We do not do enough for each other in our society." She looked like she had more to say but she started to cough. I was relieved when she stopped after three or four dry hacks and immediately started to talk again. "As I was saying, we do not do enough. Some people do nothing and others just get by doing the minimum…." She started to cough again before she could finish her sentence. This time she coughed eight or nine times.
"Should I get the nurse?" I asked as soon as she stopped.
"No, I'm okay. I just need a second," Lizzie said, closing her eyes.
"Does talking cause you to cough? Maybe we should stop chatting," I offered.
She nodded then said, "Talking makes me cough, but if I use my last breath sharing with you like this I will die a happy woman, so please don't go yet."
I stayed with Lizzie for only a few more minutes. She started to thank me again for volunteering. I interrupted her and insisted that I would do most of the talking so she could rest.
"You're sweet to thank me," I said, "but truth is, it is an honor to be a volunteer here. I bet all of the other volunteers would say the same thing."
"Why?"
"Because we get to work with hospice doctors and nurses who are the most compassionate, dedicated people I've ever known." Lizzie nodded in agreement. "And, because we get to meet people like you."
A long coughing jag took over before I could tell her how inspiring she was for knowing how she wanted to live until she took her last breath. I quickly left her to get a nurse and did not see Lizzie again before my shift ended.
Driving home I thought about Lizzie. She is the kind of person I would want to be friends with so why let my rule of 'compassionate distance' stop me from getting to know her now? Lizzie's openness about her fate and her eagerness to connect to people is refreshing, and I am strong enough to witness–and if possible to help–her live while she is dying.
Previous post: When a Child is Terminally Ill Next post: Coming Soon!

Devra Lee Fishman's dear friend and college roommate, Leslie, died from breast cancer one month shy of her 46th birthday after a four-year battle with the disease. Being with Leslie and her family at the end of her life inspired Devra to help care for others who are terminally ill. Each week, she documents her experiences volunteering at her local hospice in her blog, Hospice Girl Friday.


My mom called me over the weekend to tell me about Kelly, her manager's daughter. "She finally died, after twenty round of chemo and 5 surgeries," my mom said, with an audible exhale full of sadness. "At one point they even removed one of her kidneys. Poor little thing."
I had never met Kelly, but I felt like I had since my mom and I had talked about her so much over the two years since Kelly had been diagnosed with neuroblastoma, a dangerous yet common childhood cancer. That was right after her third birthday and right around the time most three-year-olds are learning to catch a ball and ask important questions like 'Why is the sky blue?'
My mom thought that Bob, her manager, avoided confrontation at any cost, and she was frustrated by the way some of her co-workers seemed to take advantage of him on a regular basis. But when Bob came back from a long absence and told his team that little Kelly had cancer, my mom changed her attitude. After that, whenever my mom complained about work all I had to say was "Yes, but his daughter has cancer," and her frustrations about Bob melted away into compassion.
"How is Kelly doing these days?" I'd ask.
"She's on a new chemo that is making her sick, but Bob said they are going to stick with it. I hope they're not chasing rainbows."
"Mom, I can't imagine what they're going through. It must be impossibly difficult for everyone."
"You're probably right, but I just feel so bad for the little girl. She is sick all of the time from the chemo treatments. They keep taking her up to New York for surgeries. When does she get to be a kid?"
"I think Bob and his wife are trying to make sure she gets to be a kid. And a teenager. And a grown-up. How does a mother give up on her child's future? You never would have been able to when we were little. You wouldn't even now that we're all grown."
"Of course I wouldn't," my mom said without hesitation. "I just feel so badly for that little girl."
There is a natural order to life: we are supposed to outlive our parents. It was my mother who first pointed that out to me when my friend Leslie was told there were no more treatments available to try to beat her cancer. Leslie's parents were with her when she died a month shy of her 46th birthday. They are still outliving her.
I do not have kids so I know I will never understand how a parent might feel at any and every stage of a child's life. But I have watched my own parents' hearts soar with every high and break with every low that one of my brothers or I experienced. No one in my family has ever had to go through what Bob and his wife went through with Kelly (knock on wood), but I asked my brother David what he would have done if one of his now-grown sons was diagnosed with cancer at a young age. Would he let his child have some quality of life, or would he chase a cure?
"I would pursue every possible treatment, making any sacrifice necessary, even if it meant risking my own health and well-being," David said. "Not doing so would not even enter my mind. Your thought of providing some quality of life is a consideration, but not at the expense of finding a long term solution or cure."
David's answer did not surprise me. My guess is my other brothers, who have two kids each, would say the same.
My hospice is for adults only so I have no experience with parents choosing–or not choosing–hospice care for their children. Still, most of the patients I see did not choose comfort care for themselves. They are in hospice because they exhausted all curative treatments available to them. Some patients have accepted their fates (not all loved ones have, however). Others are in denial or angry at the world or their god or their bodies for being so unfair. Modern medicine has done wonders to keep us alive longer than ever before, but now we are so ill-prepared to face death I often wonder if I would choose to forgo treatments that might prolong my life yet make me so sick I would not enjoy living, or if I would prefer to make the most of whatever time I might have left.
If I think I would have trouble making that decision for myself, I cannot begin to understand how Kelly's parents could make any other decision than the one they did for their little girl. It's a decision they will sadly have to live with–without her–for the rest of their lives.
Previous post: Discussing Your Advanced Medical Directive Next post: Getting too close to a terminal patient
Governor Chris Christie was sworn in for his second term as New Jersey governor Tuesday afternoon after defeating Democratic opponent Barbara Buono for reelection. In his inaugural speech, which took place on Monday at the Patriots Theater at the War Memorial in the state's capital of Trenton, Christie laid out his vision for his next term, including education reform, reform on penalties for drugs, and economic growth.
In his speech, Gov. Christie called for unity among the people of his state and in the legislature, promising to insist on cooperation between parties, refuting the idea that "compromise is a dirty word."
"You see," he said, "the people of this state know that the only way forward is if we all are willing to take on what is politically unpopular, if we are all willing to share in the sacrifice, if we all are willing to be in this together…."
Christie's career in politics started in 1998 when the law firm where he was employed, Dughi, Hewit & Palatucci, opened an office in Trenton devoted to lobbying. By 2000, he was one of George W. Bush's top fundraisers, leading him to a very successful appointment as U.S. Attorney for New Jersey. After 6 years as a U.S. Attorney, Mr. Christie returned to the political arena, throwing his hat in the 2009 New Jersey gubernatorial election. On January 19, 2010, Chris Christie was sworn in for his first term as governor.
According to the New Jersey Office of the Governor, Mr. Christie's accomplishments in his first term range from passing three balanced budgets without raising taxes to creating $2.35 billion in tax cuts to creating tens of thousands of jobs for his state.
One of the most popular Republican figures in the country, Christie's first term drew its fair share of criticism even from fellow Republicans. Reactions were mixed by citizens and politicians alike on the governor's handling of the devastating aftermath of Hurricane Sandy, which left parts of his state brutally damaged. His praise for President Obama's role in the relief efforts also elicited backlash from conservatives. According to a November 2012 article in New York Magazine, some even believe that the Christie's praise of the president was part of the reason that former Massachusetts Governor Mitt Romney lost the 2012 presidential race.
Added criticism from the Bridgegate scandal and new allegations that the Christie Administration misused Hurricane Sandy relief funds have landed dents in his public image, but his popularity arguably remains high as he begins his second term as governor. A Pew Research-USA Today poll released Monday shows that 68 percent of Americans surveyed viewed Gov. Christie favorably or had no opinion about him or his administration. Just 34 percent of Americans viewed him unfavorably.
These next two years–and the damage control over "Bridgegate"–will be a crucial time for Gov. Christie, as it is speculated that he could be a strong contender for the 2016 Republican presidential nomination.
To read the text of Governor Christie's speech and watch video of his inauguration from the New Jersery Star-Ledger, click here
The story should sound familiar: an American security expert leaves his job and publishes an account of the government's top-secret surveillance program. Foreign governments are outraged when they learn that America has been intercepting and reading their confidential communications. The U.S. government is equally outraged by the revelations, but unable to silence the whistle blower because the story has been published in the pages of a popular magazine—The Saturday Evening Post, in this case.
The year was 1931 and the security expert was a former cryptanalyst named Herbert O. Yardley, the former head of the army's Cipher Bureau.
In a series of Post articles, Yardley detailed his work for the government during the first world war. When the war was over, he remained in the Cipher Bureau—eventually nicknamed The Black Chamber—to break the diplomatic codes of foreign governments. His greatest achievement was deciphering the 35,000 words of Japan's Diplomatic Code. It enabled America to read the confidential bargaining points that Tokyo sent its diplomats at the Washington Naval Conference in 1921. The U.S. used this knowledge to negotiate a sharp decrease in the size of Japan's navy.
Several years later, then-Secretary of State Henry L. Stimson was angered to learn about Yardley's unit, and that it had cracked the diplomatic codes of over 40 countries. He shut down the Cipher Bureau, offering his famous justification, "Gentlemen do not read each other's mail."
The Black Chamber ceased operations in late 1929. The remainder of its operations transferred to a "signals intelligence" unit in the army.
Out of work with a skill no one needed in civilian America, Yardley turned to writing. Over the next two years, he wrote The American Black Chamber, which recounted his work in government code-breaking. Before it went on sale, Yardley offered portions of his story to the Post.
Beginning in the May 4 issue, readers learned how America's intelligence services were unprepared for the first world war. Yardley wrote of his hurried efforts to build a team of code breakers, and of that team's successes in intercepting messages within German codes, ciphers, and cryptograms.
The American Black Chamber proved extremely popular. It sold 17,000 copies in the U.S, and almost twice as many copies in Japan, which learned what Yardley had been doing with its codes.
American authorities were furious. Yardley had exposed over a decade of work in his book and, they believed, had compromised the security of its agents. The revelations also put the Western Union in an awkward position, since their telegraph offices had given the Black Chamber access to foreign governments' coded messages.
In the 1980s, the National Security Agency released a report on Yardley's revelations, which concluded, "There had never been anything like it. In today's terms, it was as if an NSA employee had publicly revealed the compete communications intelligence operations for the past twelve years…and had, for good measure, included actual…communications not only of our adversaries but of our allies as well."
Sound familiar? Such a breach of security today would bring legal retribution. But in 1931, there were no laws that could convict or silence Yardley.
One reason Yardley's account was so damaging was his readiness to name code-makers and code-breakers. In one Post excerpt, Yardley described how he had recruited his code-breakers from hundreds of letters from would-be cryptanalysts.
"The writers either offered the Government their services or had new and indecipherable codes for sale. From among the former group, I hurriedly selected a few whose letters read most convincingly, and ordered the writers commissioned as captains. The first of these captains to report was Dr. John M. Manly, a small quiet-spoken scholar, who was head of the English department of the University of Chicago. To our great good luck. Captain Manly had the rare and precious gift of originality of mind, and developed into the most brilliant of all our cyptographers."
Yardley made no effort to hide the identity of John Matthews Manley, Ph.D., who was still living and teaching at the University of Chicago when this article appeared.
In addition to exposing its operations, Yardley also revealed the government's blunders, particularly its inept security prior to the war. In the Post excerpts, Yardley told readers how America's secretary of state, William Jennings Bryan, failed to secure his diplomatic communications.
"If the spirit moved him he would stop at a telegraph office and file a wire to some embassy in plain English. The next day an inquiry would come: 'Just received uncoded, undated telegram signed 'Bryan.' Advise if authentic.'"
Even when state department officials used the code, it was so transparent that Yardley easily broke it to read messages to President Wilson. He knew that "other countries used cryptographers not only to devise their own codes but to read the codes of foreign governments. Probably they were reading ours."
To prove the need for a modern cryptologic program, he wrote "An Exposition On The Solutions of American Diplomatic Codes." He gave it to his superior officer, who replied, "You mean to say that our codes are not safe?…I don't believe it."
Yardley saw an opportunity to prove how easily a skilled cryptographer could obtain government secrets.
"Some months earlier he had changed the combination of the code-book safe. I saw him do it and noticed that he chuckled to himself. This was Saturday, and I was to open up Sunday morning. He failed to tell me the new combination and I forgot to ask. This I realized as I opened the office Sunday morning. He would not permit us to carry a string of combination figures in our pockets. Instead, we needed only to remember a name. The telephone number opposite that name in the phone book, anagramed and distorted in a certain way, was the combination."
"I thought it would be great fun to open the safe by deduction. I could do it if I only could think straight enough."
"He had thought of a name and laughed. What name was on everyone's lips? The president had just announced his engagement (to Edith Bolling Galt).—Mrs. Galt!"
"I leafed the phone book to her name and spun the safe dial.
"A moment later, the phone on my desk rang. 'Yardley, I forgot to give you the combination—' [my superior] began.
"'No need. The safe is open.'"
"'Open?" he yelled. 'Who left it open?'"
"'No one. I just fiddled around until I opened it.'"
A month later, his superior introduced a new method for encoding the department's dispatches. A few weeks later, Yardley handed him a system for breaking the new code. It was this sort of success that led to the government giving him a staff and letting him loose on intercepted telegrams from the world's governments.
Considering the uncertain fate of NSA whistle-blower Edward Snowden, you might wonder what happened to Yardley. He was never charged with any crime, and in later years managed to find work as a cryptanalyst in Canada and China after his book was published, but the U.S. government would never hire him again. He spent his later years writing spy novels and a successful book entitled Education of a Poker Player, in which he gave mathematical analyses of poker strategies.
In 1999, despite all the damage he was said to have caused to national security, his name was included in the Hall of Honor at the National Security Agency.

Devra Lee Fishman's dear friend and college roommate, Leslie, died from breast cancer one month shy of her 46th birthday after a four-year battle with the disease. Being with Leslie and her family at the end of her life inspired Devra to help care for others who are terminally ill. Each week, she documents her experiences volunteering at her local hospice in her blog, Hospice Girl Friday.


I knew the in-patient unit would be busy on Christmas so I signed on to take an extra shift. There were already five patients when I got there and a sixth was expected. Around noon, Holly Gold was rolled into the hospice accompanied by two of her daughters. One of them was fighting back tears and unable to respond when I said hello. The other introduced herself as Joanne, who told me she held power of attorney for her mother's healthcare and that their mother needed pain relief immediately.
"She is suffering from heart failure and has been comfortable at home," Joanne said. Her words came out quickly, probably powered by pent up anxiety. "Last night she took a bad turn and hasn't stopped moaning and crying. She needs to be admitted. Is the doctor here?" Her eyes darted around as she looked for a medical professional. I don't think my volunteer badge offered the kind of comfort she needed.
Many family members panic when they first arrive at the hospice because patients usually come here in some sort of physical distress. About half are already receiving hospice care at home so their family members are familiar with how it works, but Mrs. Gold and her daughters were new to hospice. The doctor had warned me that they were very concerned about their beloved mother. "The family is very close," she had said, and she asked me to convey a calming confidence when they arrived.
"The doctor called right before you walked in," I said to Joanne. "She wanted me to tell you she will be here within 30 minutes. In the meanwhile, we are going to get your mother settled. The nurses are in with her right now. I promise you, she's in good hands."
Joanne and her sister both thanked me, but I could tell Joanne was still nervous by the way she fired out questions. "Don't we need two doctors to verify that my mother has less than six months to live? Do we have to wait until that happens to start treatment? Do you need a copy of my mother's Advance Medical Directive? I have it here." When she stopped to take a deep breath, I jumped in. I pointed toward the sofas with an arm outstretched to indicate we were going to walk in that direction.
"The doctor has already admitted your mother. I will take a copy of whatever paperwork you have, and someone from the hospice team will be here shortly to go through the rest of the admission process," I said as I sat down on one of the sofas. Joanne and her sister followed my lead.
As we talked, several people walked into the hospice and came over to where we were sitting. Joanne introduced them as two more sisters and the patient's nine grandchildren. She explained they were a very close family and had traveled from all over the States to be together over the winter holiday break. I went back to my desk to photocopy Joanna's papers while she led a family meeting in the living room area. She explained that her mother left very specific instructions about the kind of medical treatments she did and did not want. Everyone nodded along as though they already knew about Mrs. Gold's directive. Some of the grandchildren asked questions. Others offered comfort to their emotional family members. In spite of their grief, they were kind to each other the way I wish all of our patients' families could be, the way I hope my brothers and I will be when our turn comes to deal with our parents.
Because most patients come to our hospice in crisis–that is the purpose our in-patient unit serves–they and their family members are often unprepared for the reality of end-of-life care. Whatever family dynamic exists continues to play out in the hospice. My friend Daisy says 'As we are in one thing, we are in all things.' I would agree and also add that crisis brings out who we really are, not who we hope we are or who we pretend to be. Which brings me back to me and my family.
After my friend Leslie died–in hospice, in crisis–I sat down with my parents and asked them if they had any plans for end-of-life care. We had never discussed the topic as a family, and I wanted to make sure they received the kind of treatment they wanted. More importantly, I wanted to make sure that my three brothers and I were not left to fight about the kind of healthcare our parents would or should receive if they were not able to speak for themselves. I assured my parents, who raised four strong-willed, very different children, that we would be together but we needed them to do us and themselves a big favor by taking the burden of such enormous decisions out of our hands. They understood because they have witnessed our many disagreements over the years.
I now have the same paperwork for my parents that Joanne Gold had for her mother. The forms articulate my parents wishes and put me in charge of carrying out those wishes if my parents can not. My brothers and I might not be as close as the Gold children and grandchildren, but we will be united on our parents' side when the time comes for us to say goodbye to them.
Previous post: The Loner Next post: When a Child is Terminally Ill
Early January's sci-fi-sounding 'polar vortex' dropped thermometers well below zero and dumped countless tons of snow from New Mexico to Maine. Flights were cancelled, power lines went down, and across the country, road travel became either impractical or impossible.
In short, it was sucked for drivers, but you might draw comfort from how much more comfortable winter driving has become in the past few decades. Heaters, defrosters, and even closed roofs were novelties in cars, as you'll see in these advertisements from the The Saturday Evening Post and our sister publication, the former Country Gentleman.
With the Oscars quickly approaching, it seems an appropriate time to look back on the films of 2013. For some time now, critics have decried the quality of artistic integrity, or lack thereof, in Hollywood. Film as an art form is dead, they say, time and time again. And Hollywood has responded to the criticism with a slate of films that shows, beyond a reasonable doubt, that artistic cinema is not going anywhere.
Because of the impending award season, December is usually known for having the year's best films, and 2013 was no exception. Saving Mr. Banks, American Hustle, Wolf of Wall Street, and Dallas Buyer's Club were all released in December, leaving the list of potential award nominees clearly stacked.
These films, each critically acclaimed, took the average moviegoer to interesting places. This award award season belongs to the flawed hero. Matthew McConaughey's phenomenal performance as the homophobic, terminally ill AIDS patient, Ron Woodroof, was done with heartbreaking honesty, and stands as a career best for the veteran actor. Tom Hanks delivered in 2013 with two standout rolls as Captain Phillips, in the film of the same name, and as Walt Disney in the biopic, Saving Mr. Banks. And Martin Scorcese once again showed his directing chops with the decidedly anti-hero centered con film Wolf of Wall Street, with stellar performances by Leonardo DiCaprio and Jonah Hill.
This year also saw some big budget blockbusters, like The Hobbit: The Desolation of Smaug and the second installation of the wildly successful franchise The Hunger Games: Catching Fire. And while there were some notable duds in the blockbuster realm (looking at you After Earth, and Lone Ranger), Hollywood still proved that there is a place for the big movies.
Cinema will always have its critics and detractors, but when you survey the cinematic landscape in 2013 as a whole, it's safe to say that the future of film is still bright.
Ernie paced outside the convention center, nervously checking the time on his smart phone. There were still two hours until the doors would open. He pictured the Bookapalooza workers setting up tables, unpacking books, and dispensing bottles of water. The authors he imagined sipping cappuccino in some hidden lounge while they complimented each other on their latest successes. That was where he belonged, not out here on the street.
The straps from his backpack dug into his shoulders, but the pain was satisfying. Weighing down his bag were ten copies of his latest self-published novel, Genius Ignored, the one he hoped would be his break-through book. Semi-autobiographical, its 947 pages told the tale of a gifted writer doomed to collect nothing but rejection slips, despite the brilliance of his prose. The story ended tragically. Flattened by a bus on his way home from work, the protagonist never gets to see the acceptance letter waiting in his mailbox. Just thinking of it made Ernie tear up.
To avoid a similar fate, Ernie planned to slip behind a vacant signing table at publishing's biggest bash, Bookapalooza, and spread his creation in front of him. Ten industry insiders would read his work and be overcome with emotion. They would pass the book on, talk it up at the office, mention it on their websites. Word would spread. Those who couldn't get hold of a copy would ask for it at bookstores. His phone would chirp with offers. For once, he would reject the publishers–all except one. Feigning reluctance, he would sign a contract with a major company–for this one book. When Genius Ignored shot to the top of the best sellers lists, he wanted to have his options open.
Ernie stopped pacing. He was the only person waiting for admittance. If he hurried, he could do a recon of the building and get back before anyone else showed up. Adjusting his backpack, he trudged off.
It wasn't until he had walked two sides of the block-long building that Ernie spotted a sort of VIP parking garage. Limos and taxis cruised inside and dropped their passengers at a bank of elevators that Ernie was sure would deliver them to the convention floor. He moved to the other side of the street so he could observe without being conspicuous. After a few minutes, he used the crosswalk, and ambled toward the VIP entrance.
When a limousine arrived, the guard left his post to summon an elevator. The driver jumped out and circled the vehicle to open the door for his passenger. By the time he returned, Ernie had duck-walked the length of the limo, and concealed himself behind a parked Mercedes. He pulled the fake Bookapalooza badge he had made, bearing his name and the name of his invented publisher, Breakout Books, from a jacket pocket and draped it around his neck. If anyone scanned the barcode, he would be caught. But, the badge looked authentic.
Ernie waited until several people were standing in front of the elevators. Then, as a ping announced the arrival of a car, he stepped out and boarded with the group. Wedged in the middle of the pack, he kept his eyes straight ahead. When the doors opened, Ernie strode confidently toward the exhibits.
The convention floor was every bit as busy as he had imagined. No one had the time or the interest to question his presence. He passed hundreds of booths, each bearing the name of a particular publisher. Ignoring free copies of books that wouldn't be in the stores for months was torture. But he reminded himself to act like a jaded author, not an acquisitive fan.
At the end of an aisle, he saw the sign he was looking for–a black arrow underneath the word AUTOGRAPHING. He stopped in front of a large bulletin board and pretended to study the signing schedule, while he scoped out the area. Dozens of tables were backed by a curtained wall. Each had a cordoned lane leading to it, so potential autograph seekers would be forced to approach in single file. A second lane led back to the beginning, preventing people from cutting into adjacent lines.
Two guards walked the perimeter, and Ernie knew they would confront him if he approached the tables. He supposed that the authorized authors (that phrase made him chuckle) would enter from the rear, behind the curtains. While he was trying to figure out how he could find their entrance, the guards struck up a conversation with each other. To his delight, they turned their backs to consider something out of his line of sight.
Ernie chose a lane whose table was laden with stacks of books, indicating the workmen were done setting up. He dropped to his hands and knees and crawled as quickly as he could, dreading discovery. Reaching the table, he lifted its cloth and crept underneath.
When his breathing slowed, Ernie took in his surroundings. From this angle, Bookpalooza didn't look so glamorous. The undersides of the tables and chairs were worn from use, their metal legs showing flecks of rust. He removed his backpack, careful not to make noise, and slumped against it. There was nothing to do now but wait.
Ernie was imagining he was a guest on the Tonight Show, explaining his writing process to Jay Leno, when a corner of the tablecloth lifted. He braced himself, expecting to be dragged into the open by one of the guards. Instead, a reed-thin man crawled underneath, curled into a fetal position, and lay trembling.
Heart racing, Ernie wondered what to do. Should he try to creep away without being noticed? Did the man need medical assistance? He couldn't read the stranger's badge in the dim light, but the red border told him he was a fellow author. That decided it. He couldn't desert a colleague.
Ernie cleared his throat and whispered, "Are you all right?"
The stranger reacted as if he had been jabbed with a cattle prod. His head shot up, striking the underside of the table with an alarmingly loud thunk. Ernie crawled toward him, signaling for quiet. The injured man rubbed his head with one hand while he bit the fingers of the other to ease the pain.
When Ernie reached his side, both men hissed, "What are you doing here?"
Ernie revealed his plan in hushed whispers.
"You mean you want to sign books?" the other asked.
"Great chance to meet your readers, or, in my case, acquire some," Ernie said. "I haven't hit it big, yet.
"Pray that you never do," sighed the trembler, removing his hand from his skull to reveal an egg shaped lump. He stuck out the liberated hand. "I'm Roland Roberts, author of Werepires, the monstrosity littering this table."
Ernie was so shocked, he took a moment to offer his own hand. "The trade magazines say that's going to be the biggest book of the fall season. Aren't you excited?"
Roland looked miserable. "I enjoyed writing it, developing the plot, polishing my prose…"
Those were on Ernie's list of things he hated. Writing was drudgery that he put up with to earn recognition. How many hours had he sat by himself, staring at the computer screen, his head devoid of ideas? Only when he pictured himself done with a book, and out signing copies, did his spirits lift.
Roland went on. "When I saw that mountain of books, and imagined the gawking people, my anxiety got the best of me. I crumpled to the floor and hid under here."
Ernie's temper flared. "Do you know how many writers would sell their soul to be you? I'm trying to get a measly 10 copies of my novel into the hands of people who might like it, and I'll probably end up being thrown out or worse."
Roland smiled for the first time. He removed his ID badge. Holding it on the palm of his left hand, he snaked his right hand over Ernie's head.
"What are you doing?" Ernie said as loudly as he dared. "No one will believe I'm you."
"Did you recognize me?" Roland asked.
"No, but…"
"Werepires has had all kinds of hype, but my picture hasn't been posted anywhere. I don't want people to know what I look like."
"I haven't even read your book," Ernie argued. "What do I say about it?"
"The publicist will speak for you. You'll be too busy signing."
Ernie felt a surge of excitement. He slid his backpack to Roland, filling him in on the plot of Genius Ignored as he did. "You won't have a publicist, and you'll be lucky if anyone stops to talk," he warned.
Roland clapped Ernie on the shoulder. "Sounds like a perfect day." He strapped on the backpack and scurried off on his hands and knees.

Devra Lee Fishman's dear friend and college roommate, Leslie, died from breast cancer one month shy of her 46th birthday after a four-year battle with the disease. Being with Leslie and her family at the end of her life inspired Devra to help care for others who are terminally ill. Each week, she documents her experiences volunteering at her local hospice in her blog, Hospice Girl Friday.


At the front desk of our hospice there is a notebook in which volunteers keep track of pertinent information about–and regarding interactions with–patients or their family members. These notes are part of the larger hospice files and allow us to catch up quickly on the current patients as we start our shifts. On a recent Friday morning I read about one patient who was described by the admitting nurse as 'a bit of a loner.' According to the notes, the patient in room 10 was an artist, had no local friends or family, and preferred to be left alone. Her name was Elaine Engle. Sixty-two years old. Jewish. Breast Cancer. Her 91-year-old mother who lived in New York City was listed as the emergency contact.
As I read about Miss Engle I glanced up and noticed her door was closed. The nurse must have seen me looking puzzled because she explained that we were honoring the patient's request for privacy. "She's sleeping and non-responsive, so if you go in there to check on her, don't announce yourself or touch her. Try to be as unobtrusive as possible."
Most of our patients have a spouse, a child, or a friend who stops by on a regular basis to visit and help make healthcare decisions. We expect that in the hospice. I started to wonder about who might be there for me since I have no children and my husband is much older than I am. If I outlive him, will I wind up alone like Miss Engle? The thought upset me so much that I avoided Miss Engle's room until the very end of my shift.
When I went in she was so still and quiet that I had to watch for several seconds to make sure she was still alive. Her body was curled up facing away from the door, and she barely moved underneath the sheet as she breathed. I reported what I saw to the nurse who said, "She probably won't be with us much longer." Instead of feeling relief that Miss Engle's suffering would soon come to an end, I felt sorry for her. Not just because she was alone, but also because she chose to go through life–and death–that way. I also felt a tiny pang for myself and hoped I would not wind up alone in a hospice like Miss Engle.
Two days later I received an email from my supervisor asking for volunteers to sit vigil with Miss Engle. The request came from the patient's mother, who was unable to travel and wanted to make sure her daughter died with someone by her bedside–a Jewish tradition designed to ease the fear of uncertainty and the pain of separation for both the dying and the bereaved.
When I sit with dying patients at the hospice I like to interact with them somehow so they will feel a caring presence in the room. Miss Engle made it clear she did not want that, but her mother did, and I wondered if I could I satisfy both dying wishes at the same time. I tried to convince myself that I could not by coming up with several reasons why I should ignore the email: the long commute to and from the hospice; lunch plans I did not want to change; errands I wanted to run.
Eventually I realized these were all empty excuses designed to help me avoid thinking about my own end-of-life scenario. I thought about Miss Engle's mother and how difficult it must be for her to lose her only child and not even have a chance to say goodbye. I responded to my supervisor's email and asked to take a shift early the following morning.
When I arrived at the hospice Miss Engle's nurse was coming out of room 10. She was all business. "The patient is resting comfortably," the nurse said. "Please remember you're here to be a presence for her mother. Don't talk to or touch the patient. Feel free to read or watch television with the sound off if you'd like."
While these instructions were counter to my training and instincts as a hospice volunteer, I obeyed. I sat facing away from Miss Engle after moving my chair away from her bedside. Occasionally I looked up from my book to check on her breathing and gauge her comfort level. The first time I felt an impulse to interact with Miss Engle I thought about how important it was to her to be left alone, and I reminded myself how important it was to me to carry out her wish. Then I finally realized that there was nothing sad about Miss Engle's desire to be left alone. She was simply managing her death by defining her terms.
Since that day I have been thinking about what my terms would be. I wonder if I would want any of my friends or family members sitting vigil for me, or if I would like them not to bother, to continue living their own lives. I'm still not sure, but I have made a New Year's resolution to figure that out and then communicate it to my friends and family so they won't have to bear the burden of deciding for me. I may not be certain about whether I want them around when I die, but I know I want–and am grateful–to share my life with them now.
Previous post: The Power of Compassion Next post: Discussing Your Advanced Medical Directive

The things I would do for Mom's pie.
Her apple's the best you could try,
With flavor so sweet,
A delectable treat.
When asked to get fruit, I comply.
—Doreen Graham of Calgary, Alberta, Canada

Congratulations to Doreen Graham! For her limerick describing John Hyde Phillips' illustration (left), Doreen wins $25—and our gratitude for a job well done. If you'd like to enter the Limerick Laughs Contest for our upcoming issue,
submit your limerick via our online entry form
.
Of course, Doreen's limerick wasn't the only one we liked! Here are some of our favorite limericks from our runners-up, in no particular order:
When bobbing for apples, it's true,
My sister knows just what to do.
You'd think from the bubbles
She's having some troubles,
But she's practiced static apnea too.
—Finley Gray of Depew, New York
There once was a schoolgirl named Grace
Who decided to enter a race
To bob for a pippin
But came up a-drippin'
With water all over her face.
— Ronald Faoro of Cheshire, Connecticut
She immerses her face with a grin,
The apple bob she wants to win.
It might make her wish,
That she was a fish,
Endowed with some gills and a fin!
—Angie Gyetvai of Oldcastle, Ontario, Canada
There once was a tomboy named Lou
Who bobbed head-to-head in the brew.
Her bob was quite ruthless
And left her one tooth less.
So what do you think—should she sue?
—Terry Free of Andover, Minnesota
The apple bobbed temptingly there,
So she tied back her long braided hair.
She closed her eyes tight
And attempted to bite,
But she lost it and came up for air.
—Bill Kohler of Derby, Connecticut
A pretty young girl named Robin
Had a hungry old horse named Dobbin.
To give him a bite
On this Halloween night,
For Dobbin, Miss Robin went bobbin'.
—Robert Alexander of Chattanooga, Tennessee
The girl had a very strange way,
If asked, here is what she would say,
"I dunk in my head,
'Cause my doctor said
I must eat an apple a day."
—Lenna Wyatt of Scottsdale, Arizona
There once was a girl called Lucy
Who went bobbing for apples so juicy.
She'd plunge underneath,
Make grabs with her teeth,
But shouldn't have in a jacuzzi.
—Tom Williams of Waterlooville, Hampshire, UK
It's said that an apple a day
Keeps all of the doctors away.
So in order to thrive,
I'll take that cold dive!
It's healthcare the easiest way!
—Mary Starn of Orrville, Ohio
A lass, who dived in past her chin,
Bobbed for apples, pulling up more than 10!
"If I blow through my nose
And keep my eyes closed,
I don't see the worms. Double win!"
—Cathy Hall of Lilburn, Georgia
"I use my slow cooker more and more often these days," says celebrity chef Emeril Lagasse, "especially on game days when we entertain big crowds at the house. The fact that you can 'set it and forget it' comes in handy when lots of other things are going on."
Considering the number of dual-earner families juggling demanding careers and overstuffed schedules, it comes as no surprise that 83 percent of American households own a slow cooker, according to the NPD Group, a market research firm.
"Slow cookers help families come home to a hot, home-cooked meal after a busy day at school and the office," says Lagasse. "And people are beginning to think differently about slow cookers now that we are discovering just how many different foods can be successfully cooked in them like enchiladas, lasagna, ribs, and even some desserts."
For crowd-pleasing recipe ideas from his latest book Emeril's Cooking with Power, including Rustic Tomato Soup and Layered Chicken Enchiladas, pick up the Jan/Feb 2014 issue of The Saturday Evening Post on newsstands, or
Purchase the digital edition for your iPad, Nook, or Android tablet: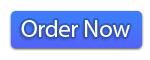 Subscribe to the print edition of The Saturday Evening Post:

Just shy of one-third of American homeowners own their home outright, according to Zillow Real Estate Research. Many others—perhaps you—have the option to either accelerate their mortgage payments, or cough up enough cash to wipe out the entire debt.
But just because you can doesn't necessarily mean you should. And that's especially true if you got your mortgage within the past few years when interest rates have been at historical lows.
"The most curious thing I've seen throughout my years in real estate is the number of people who pay down their mortgages, or exchange a 30-year mortgage for a 15-year mortgage, and then take on credit card debt to cover the bills," says Phil Moore Sr., principal with Moore & Ryan Real Estate, a Pennsylvania firm.
The interest rate on a credit card, Moore points out, is, at a minimum, three to four times the interest rate on a home mortgage—and whereas mortgage interest is typically tax-deductible, credit card interest is not. And so we come to the first of the Big Five questions you need to ask yourself before paying down or paying off your mortgage…
To read the rest of the article, pick up the Jan/Feb 2014 issue of The Saturday Evening Post on newsstands, or
Purchase the digital edition for your iPad, Nook, or Android tablet: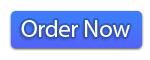 Subscribe to the print edition of The Saturday Evening Post:

Soon after Stan Hattaway woke from the fog of quadruple bypass surgery, he vowed to forever change his old eating and lifestyle habits. "It used to be that I never saw a cheeseburger I didn't like, and if there was barbecue, well, just bar the door," says Hattaway, who runs a marketing and advertising agency with his wife, Cathy, in Scottsdale, Arizona.
"Now, I just don't have the desire to eat like that anymore. I exercise regularly and am probably in the best shape of my entire life." Indeed, since suffering a heart attack and undergoing the ensuing surgery in October 2011, Hattaway has stuck closely to a plant-based diet rich in beans, vegetables, and fruits. He typically exercises every day of the week, and takes a coenzyme Q10 (CoQ10) supplement, which has been shown to benefit heart patients, plus a low-dose prescription statin.
Hattaway's situation has prompted him to take what some may view as drastic measures in his quest to reverse heart disease, and new research affirms that many elements of his approach have relevance for anyone seeking to keep heart disease at bay, ward off a heart attack, or reverse the effects of heart disease.
And plenty of people fit the profile. Heart disease is the number one killer in the United States. The Centers for Disease Control and Prevention estimates that each year 715,000 Americans suffer a heart attack, while heart disease kills about 600,000 people annually, accounting for 25 percent of all recorded deaths. The CDC estimates the total annual price tag for coronary heart disease in the U.S. at $108.9 billion.
Though the statistics are daunting, there is also guarded optimism. Past generations were armed with only sketchy information about how to prevent heart disease, but now we live in an era in which highly advanced research is capable of providing new insights into how factors such as inflammation, diet, exercise, stress, sleep, and even a positive outlook might impact heart health. What is emerging is an increasingly clear blueprint for living a heart-healthy lifestyle.
For the five major (and simple!) steps to improving your heart health and reducing the risk of heart disease, pick up the Jan/Feb 2014 issue of The Saturday Evening Post on newsstands, or
Purchase the digital edition for your iPad, Nook, or Android tablet: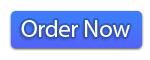 Subscribe to the print edition of The Saturday Evening Post: