Just shy of one-third of American homeowners own their home outright, according to Zillow Real Estate Research. Many others—perhaps you—have the option to either accelerate their mortgage payments, or cough up enough cash to wipe out the entire debt.
But just because you can doesn't necessarily mean you should. And that's especially true if you got your mortgage within the past few years when interest rates have been at historical lows.
"The most curious thing I've seen throughout my years in real estate is the number of people who pay down their mortgages, or exchange a 30-year mortgage for a 15-year mortgage, and then take on credit card debt to cover the bills," says Phil Moore Sr., principal with Moore & Ryan Real Estate, a Pennsylvania firm.
The interest rate on a credit card, Moore points out, is, at a minimum, three to four times the interest rate on a home mortgage—and whereas mortgage interest is typically tax-deductible, credit card interest is not. And so we come to the first of the Big Five questions you need to ask yourself before paying down or paying off your mortgage…
To read the rest of the article, pick up the Jan/Feb 2014 issue of The Saturday Evening Post on newsstands, or
Purchase the digital edition for your iPad, Nook, or Android tablet: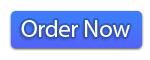 Subscribe to the print edition of The Saturday Evening Post:

Become a Saturday Evening Post member and enjoy unlimited access. Subscribe now