One afternoon in July 1968 Rockwell picked up the phone in his studio and heard a voice at the other end talking intently about mounting a show of his work.
"I'm sorry," he said, "but I think you have the wrong artist."
He was speaking to Bernie Danenberg, a young art dealer who was in the process of renovating a space in New York that would open that September. His speciality was established American masters of the 19th and 20th centuries and his personal style was intense. A trim, voluble man in his 30s with oversize glasses, he owned a Bentley convertible ("Ming blue," as he described it) and was seldom without a cigarette.
The next morning Danenberg drove up to Stockbridge with Larry Casper, the low-key manager of his gallery. Rockwell had instructed them to drive straight to the Red Lion Inn, across from his house, where he stored about a dozen paintings. The arrangement allowed him to minimize interruptions from people who insisted on seeing his work. It was peak vacation season in the Berkshires and tourists in wicker chairs were on the inn's long porch when the dealers arrived. "The paintings were in there, in that room right by the entranceway," Casper recalled. "Important pictures were hanging all over the place."
Using the pay phone in the lobby of the inn, the dealers called Rockwell and said they were across the street. Could they come over and see him? Within a few minutes, they were striding into his red-barn studio. They explored the place as if it represented a never-excavated archaeological site, seeing treasures everywhere.
A small, lovely painting was lying on a table, Lift Up Thine Eyes. Set outside a Gothic church in Manhattan, it portrays a crowd of urbanites rushing by with lowered heads, oblivious to the uplifting message that a young man on a ladder is posting on a sign outside the church. Danenberg offered $2,500 for it. Rockwell told him to just take the painting and he may have actually meant it. "I got paid for it once. I don't need to be paid again." He meant he had been paid by The Saturday Evening Post.
Danenberg was persistent, and by the end of the visit, Rockwell had agreed to not only accept a check for Lift Up Thine Eyes but to allow the dealer to schedule an exhibition of his work at the gallery that October.
Rockwell still owned most of his paintings, especially the major ones, and Danenberg needed to figure out which pictures to borrow for the exhibition. Rockwell referred him to the Berkshire Museum in Pittsfield, where he kept a few dozen works. Then he made a phone call to Stuart Henry, the museum's director. "I have a misguided art dealer here who thinks I am an artist," Rockwell said in his deep voice. "Humor him. Open the museum."
To read the rest of the article, excerpted from American Mirror: The Life and Art of Norman Rockwell by Deborah Solomon, pick up the Jan/Feb 2014 issue of The Saturday Evening Post on newsstands, or:
Purchase the digital edition for your iPad, Nook, or Android tablet: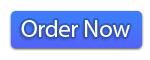 Subscribe to the print edition of The Saturday Evening Post:

Become a Saturday Evening Post member and enjoy unlimited access. Subscribe now